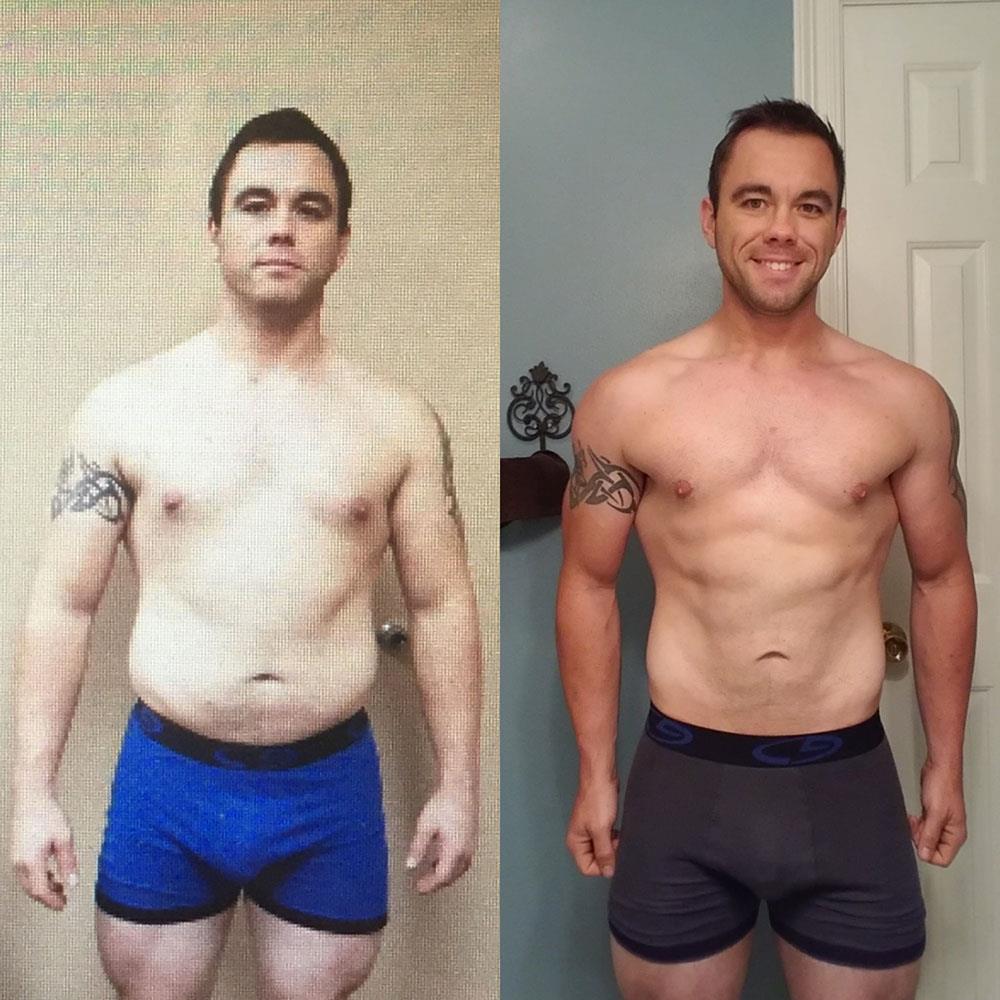 Goal
My goal was fat loss while maintaining lean mass.
Testimonial
This program is nothing short of amazing! To say that weight loss has been a constant challenge for me would be an understatement. I used to be a pretty big boy.... 230lbs and about 40% body fat and borderline diabetic. About 6 years ago, I decided it was time to make a change. I started watching what I ate and a friend of mine introduced me to CrossFit and I've been hooked since that day. Thanks Jake! Fast forward thru years of yo-yo dieting and restrictive eating/binging, I had made some progress but still didn't feel comfortable in my own skin. I started with WAG 14 weeks ago and so far I've lost 21lbs. and roughly 8% body fat. I've been able to improve all of my health markers, am no longer insulin resistant, and no longer at risk for diabetes! My performance has greatly improved with increased endurance, maintained my strength, PRs in multiple benchmark WODs, first strict muscle up, and much more.
The support and accountability that my coach has provided through this process have been paramount to my progress. The best thing about all this is I'm setting a great example for my children. I'm not teaching my son bad eating habits. He's very observant and watches how I eat. I grew up overweight, and it's not something I want for him. I want to instill a healthy lifestyle in my kids and I think that WAG is helping me show my boy how to have a healthy relationship with food. This is hands down the best nutrition program I have EVER been on and the results speak for themselves.
Get Your Coach Today!