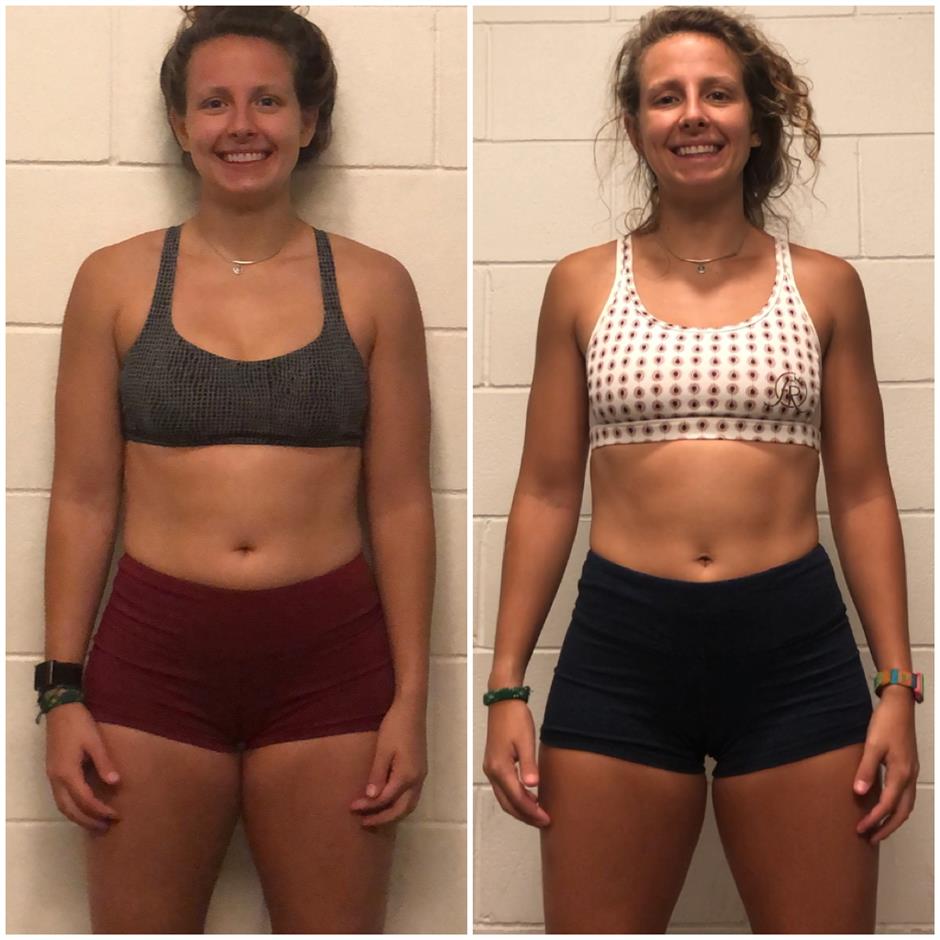 Sam Wright
Goal
My goals were to lose fat, gain muscle and confidence!
I have lost 14 lbs and 6% body fat since joining WAG.
Testimonial
I knew I wasn't reaching my full potential and wanted to reach my goal of 18% body fat, something that was hard for me to do alone. With the guidance and support of my coach, I have almost reached my goal! From there I want to set more fitness and mindset related goals.
WAG has helped me achieve so much more confidence and has given me control over something I felt like I couldn't handle; food. I am so much more flexible now and don't restrict myself. I eat SO much more than I used to and my coach has been my biggest supporter and motivator. I am so grateful for this program.