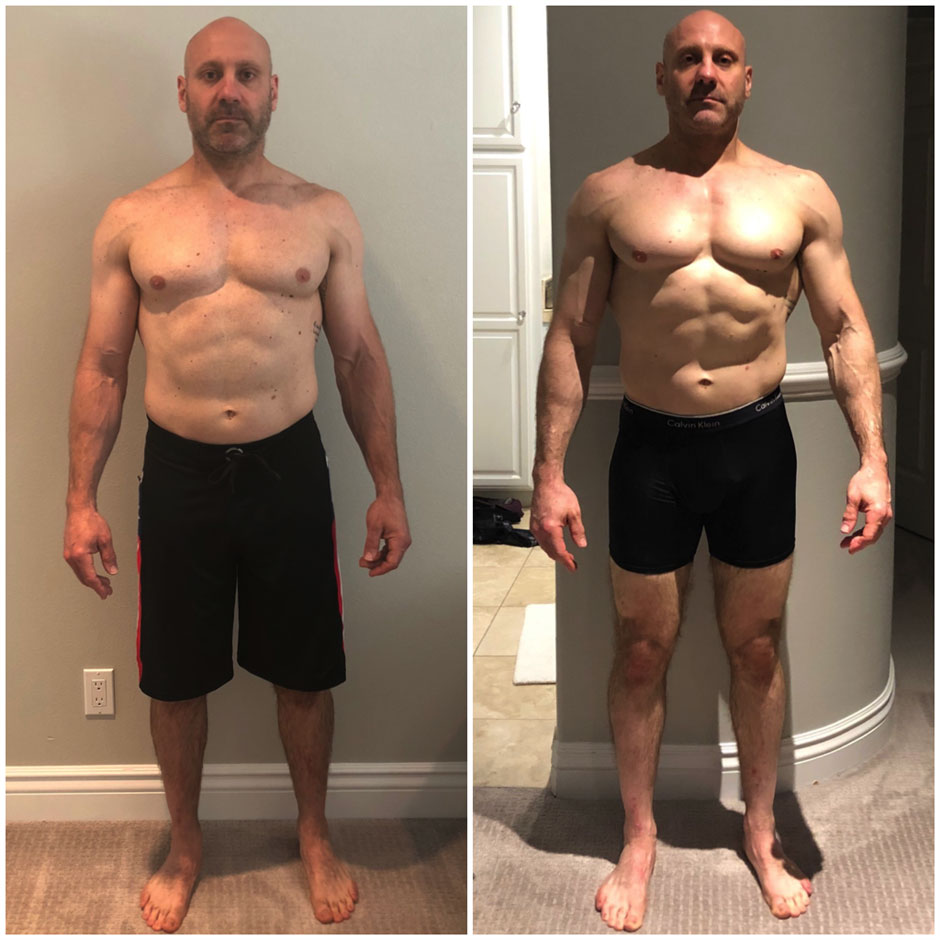 Goal
My main goal was to improve my athletic performance and dial in my nutrition in an attempt to make the age group online qualifier for the CrossFit Games.
I lost an initial 10 pounds within the first several weeks and then have been stable ever since. My main goal centered around improvements in performance and body composition rather than specific weight targets. I had no real experience with macros prior to this program. I learned a great deal about the role of nutrition in performance and overall health.
Testimonial
I have learned so much about the role of nutrition in athletic performance. Over the first few weeks, I was shocked as my coach kept adding food, especially carbs. As the carbs went up, my performance improved and my weight went down. I fell easily into weighing and measuring - it just made sense. How do you know how to fill your tank if you don't know how much you are putting in??? I found my coach to be amazingly supportive and energetic. I really didn't think I needed a "rah rah" coach, but I found myself really looking forward to the check-ins and getting his feedback and thoughts.
I have also started to incorporate some of my new found nutritional knowledge in my practice as a General Surgeon. I am often finding myself counseling patients on weight loss options. Unfortunately, because of a low back injury (herniated L5-S1 disc), I wasn't able to train to my full potential prior to the Open and just missed out on my goal (oh - and my double unders evaporated on 19.2 day), I still found the whole experience extremely helpful. Despite the setbacks, I still finished at #307 in the world for the 50-54 age group. Looking forward to going full bore for the October Open!
Get Your Coach Today!