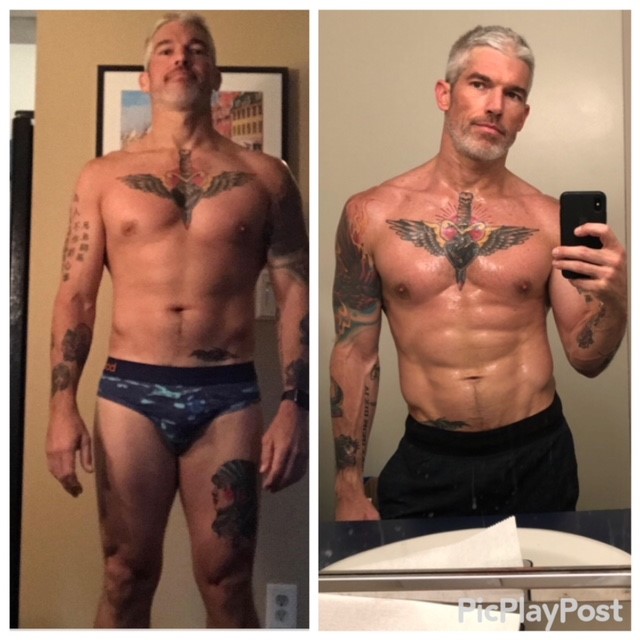 Goal
My goals were to find the correct amount of fuel for performance as a competitive CrossFit Masters athlete, gain approximately 10 pounds to help with lifting, and improve physical appearance. I have lost approximately 13 pounds since I started the program in September 2017. Ironically, what I thought I needed and what I actually needed were two different things. I got stronger and faster by losing.
Testimonial
WAG has changed my athletic performance and my life. I really didn't know what I needed at first. My coach, Jessica Holton, explained everything in full, created a plan with me and told me to trust the process. She was there for me at every turn (she still is!). She answered my several thousand questions as I got adjusted and settled into the program. I found myself looking forward to my weekly check-ins and the response I would get from my coach. As an Alumni member, I still look forward to my check-ins and my coach's response. I love the informational emails and videos that are sent/ posted. The online community is great (Facebook group). It helps you feel part of something bigger than yourself and arms with the knowledge that you are not alone.
I am still with WAG and I couldn't be happier with my experience so far. I have learned so much and yes, I trust the process! I am in the best shape of my life at age 42. My athletic performance has improved dramatically. I have gotten stronger and faster. I also recover much faster. My before after photo represents September 2017 and July 2018. To date, I have lost several inches and approximately 13 pounds.
Shout out to Jessica who is THE BEST!!!
Get Your Coach Today!