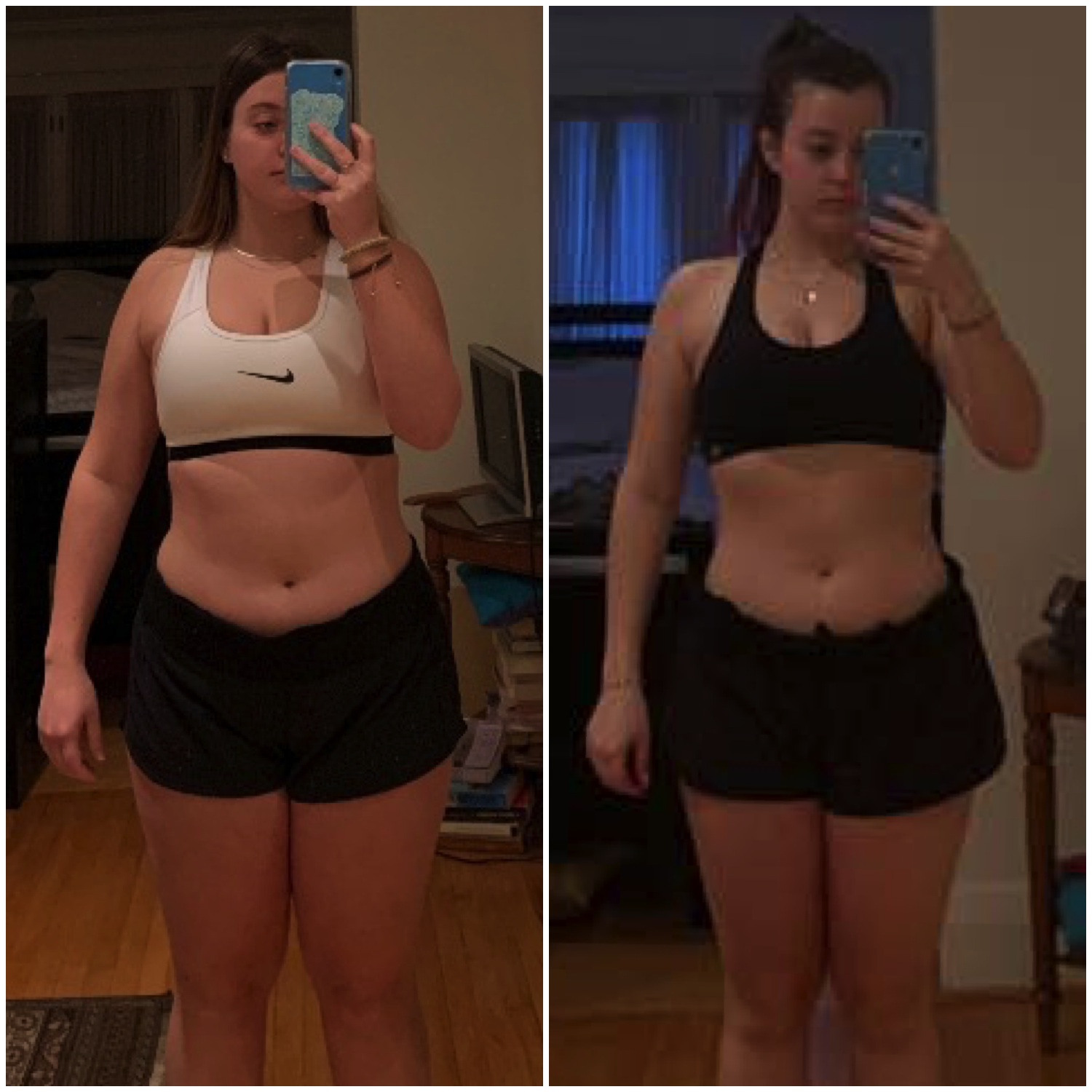 Goal
My goal was to lose weight and improve my relationship with food. I have lost 35 lbs so far.
Testimonial
My body has been a huge place of struggle and sadness for as long as I can remember. It greatly affected my confidence and sprouted a long journey of self-hatred. I would constantly try to pick up new diets and I would fall in and out of binging routines. I felt helpless and I wanted to give up trying to get healthier. My mom's personal trainer suggested Working Against Gravity and while I was skeptical of the program at first, I'm so happy I joined.
I started WAG at the heaviest weight I had ever been. My coach was quick in finding a program and routine that worked best for me. She was constantly adapting my program to make it something achievable and sustainable. I learned what a balanced plate looks like, how to set goals, and also how to be more forgiving of myself when I slipped up on my eating habits. The program is so personal and I feel like I was actually able to form a relationship with my coach where I was comfortable opening up about my struggles with eating, exercise, or how the program was working for me. I genuinely felt supported and accepted into a community of people who could understand what I was going through. Everyone is so connected which is something I think makes WAG unique. From having weekly zoom meetings with other coaches and members to sending emails with resources to podcasts, recipes, and more. I truly couldn't have asked for a better program or coach.
I am now 35 lbs down and I'm more confident in myself than I've ever been. Not just in physical appearance, but also in terms of how I present myself, my clothing, and my personality and attitude in general. I can confidently say that I'm leaving this program equipped with the proper tools and knowledge that I have learned from WAG to continue to live and maintain a much healthier and happier lifestyle!
Get Your Coach Today!