Calories
85
Fat
5 g
Carbs
8 g
Protein
2 g
Serves
18 (serving size = 21 g)
1 x 250 g package of plain Love Beets brand cooked beets, drained
200 g 85% chocolate, like Lindt 85% Cocoa chocolate bars
Share:
Tags: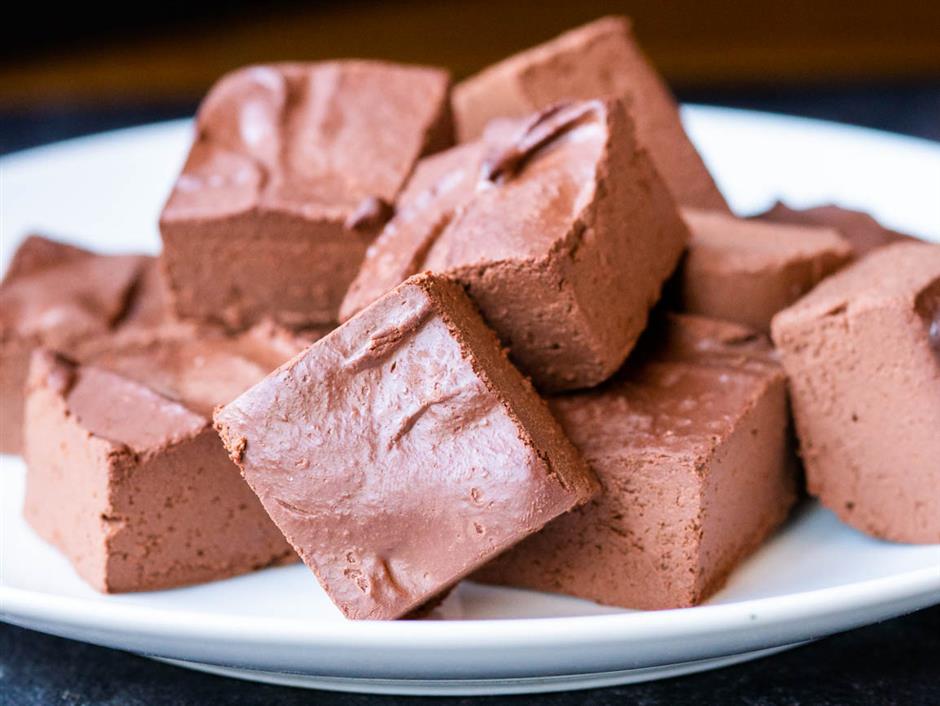 Beets and chocolate? You bet. Our super dark chocolate beetroot fudge is a decadent treat for those who like their chocolate bitter and dark as the night sky. The beetroot adds natural earthiness, a little sweetness, and lots of vitamins to these truffle-like squares, without jacking you up with added sugars.
For convenience's sake, we use the Love Beets brand of plain, precooked beets. You can find them at Whole Foods, Trader Joe's, and many North American grocery stores. If you can't find the Love Beets brand, you can steam and peel your own beets or find a different brand. Just keep in mind that not all beets are equal in sweetness. While the original recipe contains no added sweetener (Love Beets are a reliably sweet beet), you may need to add a bit of sweetener to meet your tastes. If the batter is too bitter for your palate, you can add a few drops of liquid stevia, honey, or agave syrup to amp up the sweetness. Just don't forget to adjust the macros.
Instructions
Line a bread pan with parchment paper or cling film. Set aside.
Melt the chocolate until it's smooth and shiny. You can either use a double boiler or zap it in the microwave in 30-second intervals, but do not place it in a pot directly on the stove. (You might burn the chocolate.)
Meanwhile, drain the beets of any extra liquid and add them to the bowl of a food processor. Blitz the beets, occasionally scraping down the sides of the food processor, until you have a smooth paste.
With the food processor running, drizzle the melted chocolate into the beets. At this point, you can add any additional sweetener to the batter, if desired. Scrape down the bowl and blitz again, until the beets and chocolate are fully incorporated. Pour the batter into the bread pan and use the back of a spoon to smooth it out. Refrigerate the fudge overnight, then cut into 18 squares.
Keep the fudge refrigerated. It also freezes well and thaws quickly in the fridge.
Do not attempt this recipe with any variation other than plain, 100% beets. Many precooked beets contain vinegar, which will not make for good fudge.
Recent Posts: