Calories
142
Fat
2 g
Carbs
26 g
Protein
5 g
Serves
2
1 ear of sweet corn (225 grams) or 1 regular ear of corn
1 Laughing Cow cheese wedge (any flavor)
Lawry's Fire Roasted Chile and Garlic Seasoning
Share:
Tags: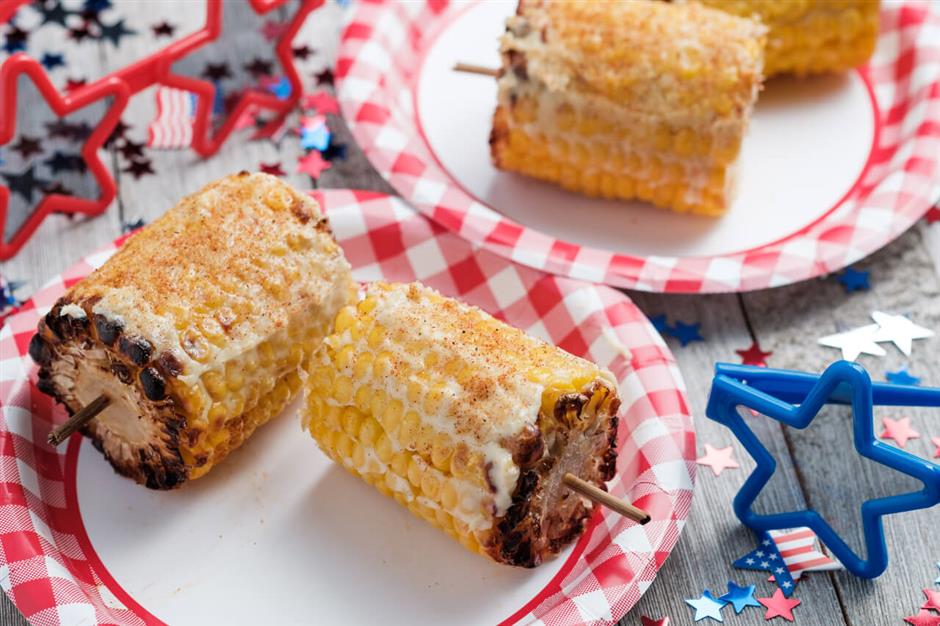 Street corn is perfect for any summertime event!
Instructions
Remove husk from corn. Cut corn into sections that weigh 112 grams each. Wrap the corn in aluminum foil.
Grill corn until the kernels are soft, tender and golden brown.
Remove foil and coat the corn with a Laughing Cow cheese wedge.
Sprinkle corn with the chili and garlic seasoning.
Stick a skewer in the corn and serve!
Time hack: Buy frozen pre-cut corn. Defrost in the microwave. Cook in the air fryer on the crisps setting (400 F) for 12 minutes or until kernels are golden brown!
Macro hack: If you have more fats, try cilantro-lime Mexican style flavored sour cream; 30 grams = 4.5F, 2C, 1P.
Recent Posts: