Calories
117
Fat
5 g
Carbs
13 g
Protein
5 g
Serves
18
50g Ascent Vanilla Whey Protein (the vanilla protein takes on a white chocolate flavor when baked, which is why I named them white chocolate cookies!)
200g Peanut butter
200g Brown sugar
50g Egg whites
1/2 tsp. Baking powder
Share:
Tags: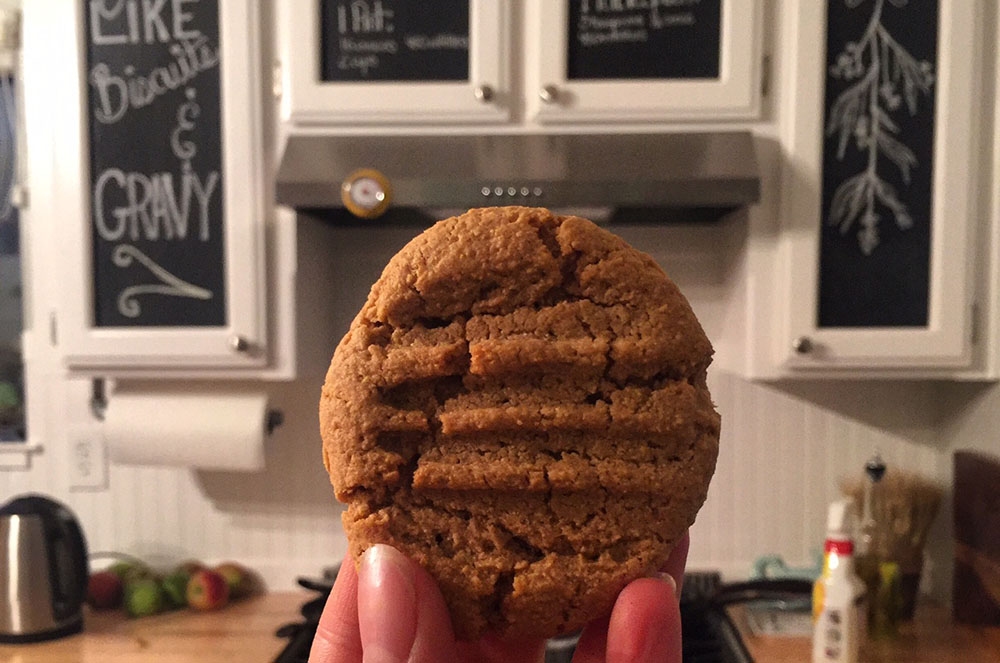 A good macro-friendly recipe isn't defined by having 0 g of macros. It's more about finding classic recipes with a reasonable balance of macros or calories that you can work into your life seamlessly.
Make these cookies, pack 1-2 into your bag or for your dessert and enjoy a cookie a day without eating all your macros away!
There are a few good reasons to have these cookies up your recipe sleeve:
When you're in the mood for some baking but you know that whatever you make will be a disaster for your macros, these will fit and store in an airtight container.
They're gluten-free!
It's only 10 minutes of preparation, 1 bowl, 1 tray, 1 spoon and your scale.
They are lower in fat and carbs and higher in protein than most other cookies.
They contain 5 very basic ingredients.
You can play with the ratios of the ingredients from 50 g more or less of protein powder, peanut butter or brown sugar and you can add chocolate chips if you want! You may get a slightly different consistency but they will still work.
Let's get started!
This recipe makes 18 cookies.
Instructions
Pre-heat oven to 320 f/160 c and line a flat baking tray with baking or parchment paper.
In a large bowl, add all ingredients. Mix until well combined.
Roll the dough into small balls. This recipe makes 18 cookies and you can roll them smaller or larger - just make sure to adjust macros as necessary.
Spread the cookie dough out onto the pan and use a fork to gently press the tops of the cookies down about half way.
Bake for 20 minutes!
Recent Posts: