Calories
176
Fat
0 g
Carbs
32 g
Protein
12 g
Serves
1
Whole wheat bread - 0 fat
100 g liquid egg whites
1 tsp nonfat mayonnaise
1 tsp mustard
1/2 tsp sriracha
Sprinkle of paprika
Salt and pepper to taste
Share:
Tags: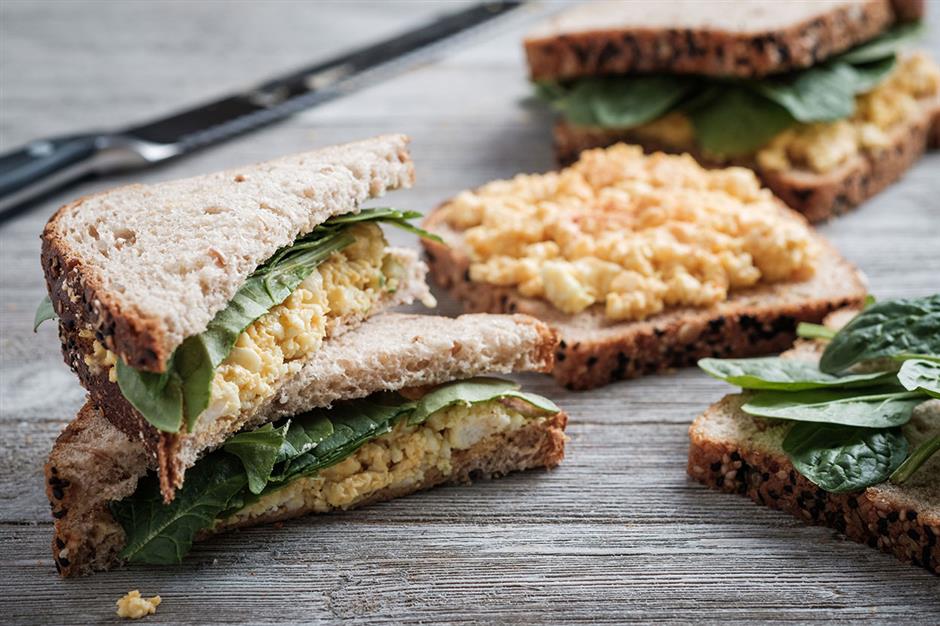 Why do you need this Egg Salad Sandwich in your life? Because compared to regular egg salad, it has 0 fat, 100% flavor and will fit easily into any macros. Want more flavor? This sandwich also pairs well with our Trader Joe's Style Reduced Guilt Guacamole recipe. Need to keep the carbs down? Turn this into an egg salad instead. Add in some chopped spring onion and some diced tomato!
Instructions
Microwave egg white on high for 1 minute. Use a fork to scramble the eggs a little and then microwave again for another 30 seconds to 1 minute, so there is no runny liquid.
Mix mayonnaise, mustard, sriracha into the egg mix.
Prepare your sandwich bread. If you want to add some lettuce to get those micronutrients in, go for it. It's delicious!
Spread the egg mix onto the bread and sprinkle paprika, salt and pepper.
Recent Posts: