Calories
52
Fat
0 g
Carbs
12 g
Protein
1 g
Serves
1 (serving size = 110 g)
100 g jicama, sliced into ¼" batons
Chili lime seasoning salt, like Tajin Brand
Chili lime seasoning salt, like Tajin Brand
Share:
Tags: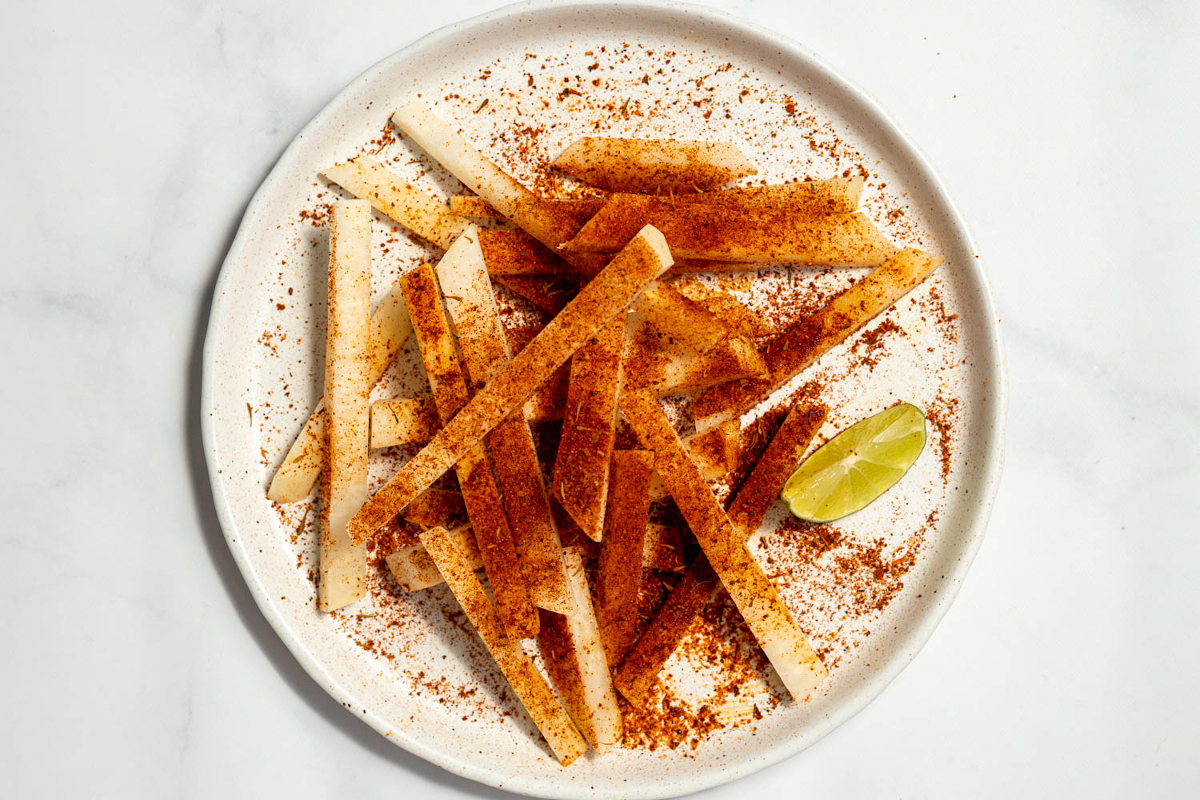 We've all been there: your macros are more or less accounted for, but you still have the munchies. Instead of reaching for boring celery, why not try jicama covered in spicy salt and lime juice?
Jicama is a globe-shaped root vegetable with a crunchy texture and neutral flavor. A 100 gram serving of the veggie has only 38 calories and a whopping 5 grams of fiber, which makes it an ideal snack for days when you don't have a lot of macro wiggle room.
Instructions
Using a vegetable peeler, peel jicama's tough skin. Slice your jicama into ¼" thick slices, either in batons (like a french fry) or wedges.
Arrange the jicama on a plate. Sprinkle it with chili lime seasoning and a squeeze of lime juice.
Jicama keeps well in the fridge, so store any leftovers in an airtight container for 2-3 weeks.
Recent Posts: