Calories
116
Fat
0 g
Carbs
14 g
Protein
15 g
Serves
1 (serving size = 150 g)
113 g nonfat cottage cheese
70 g frozen blueberries
2 g (1/2 tsp) sugar or a sugar substitute like monk fruit sweetener or Swerve
1/2 tsp lemon or orange zest
Share:
Tags: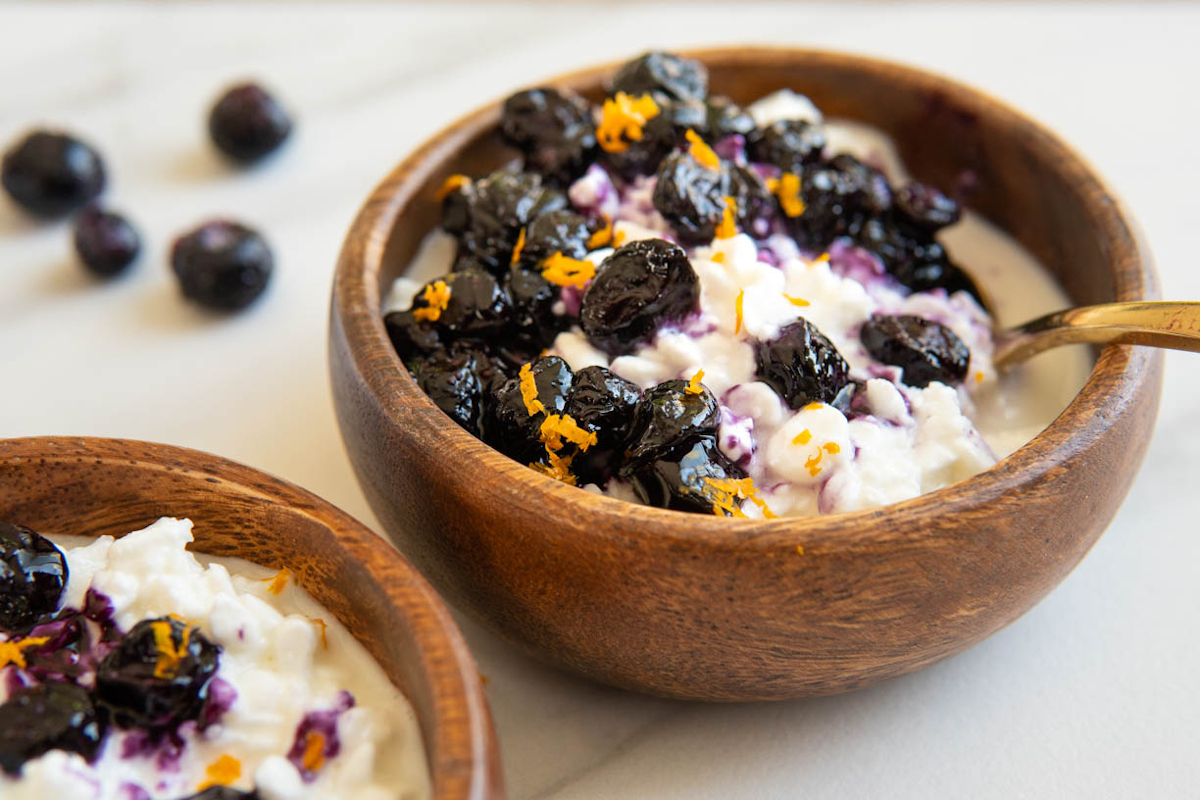 If you're one of those people who always has protein and carbs left over at the end of the day, nonfat cottage cheese is a great way to hit your protein numbers without any added fat. But cottage cheese on its own...well, it can get a little bland night after night after night. In order to make cottage cheese a little more delicious, we pair it with a quick, 3-minute blueberry jam that transforms humble curds into a sweet and craveable bedtime snack.
Instructions
Combine the frozen blueberries, sugar or sugar substitute, and lemon or orange zest in a microwave-safe container that is at least twice the volume of the blueberries (the mixture will expand in the microwave). Microwave the mixture on high, uncovered, for 3 minutes. Remove the jam from the microwave, let it cool for a minute or two, and then spoon it over your cottage cheese. Add a little extra citrus zest for more color and flavor.
This recipe can also be doubled (or even quadrupled!) and stored in the fridge. Microwave time will increase, though. You know the jam is ready when the blueberries are shriveled and the leftover juice reaches a glossy, syrupy consistency.
Recent Posts: