Calories
354
Fat
14 g
Carbs
43 g
Protein
14 g
Serves
1 (serving size = 320 g)
45g rolled oats (not instant)
1 cup milk of choice (the macros for this recipe were calculated using flax milk)
Splash of vanilla extract
Pinch of salt
1 egg, lightly beaten
15g blueberries, fresh or frozen (toppings)
10g chopped almonds (toppings)
10g maple syrup (toppings)
Share:
Tags: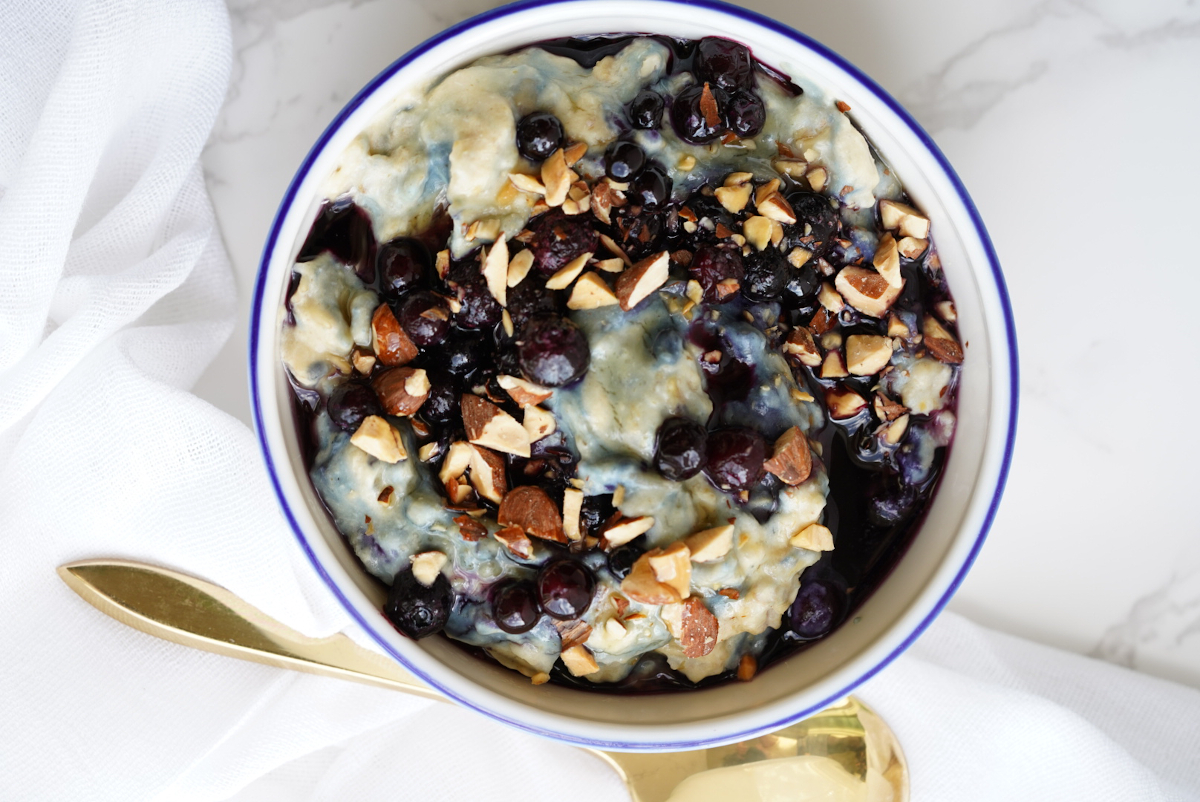 Need to sneak a little extra protein into your morning oats? Try adding an egg! It sounds strange, but slowly beating an egg into your oats creates a super creamy texture that also adds an extra 7 grams of protein. The key is to turn the heat low and keep stirring, so the egg doesn't accidentally scramble. The result is a luxurious bowl of custard-y oats.
Note that the total fat and carb macros will differ based on what kind of milk you use. Any milk (cow or plant) will work.
Instructions
Combine the rolled oats, milk, vanilla, and pinch of salt in a saucepot. Bring the mixture to a bubble over medium heat and let it cook according to package directions, about 5 minutes.
When the oats are cooked, turn the heat down to low, start stirring the oatmeal, and pour in the beaten egg. Stir constantly, for about one minute, until the mixture gets thick and creamy.
Stir in blueberries, almonds, and maple syrup. Serve immediately.
For oatmeal that's more fluffy and less creamy, try adding egg whites instead of a whole egg.
Recent Posts: