Calories
16
Fat
0 g
Carbs
4 g
Protein
0 g
Serves
30
500 g tomato paste
120 g apple cider vinegar
30 g Worcestershire sauce
15 g [liquid smoke](https://amzn.to/2WRRVPe) (don't skip this!)
8 g Splenda (or sweetener of choice)
4 g smoked sweet paprika
4 g ground cumin
4 g garlic powder
4 g onion powder
2 g cayenne pepper
2 g chili flakes
Salt to taste
230 g water
Share:
Tags: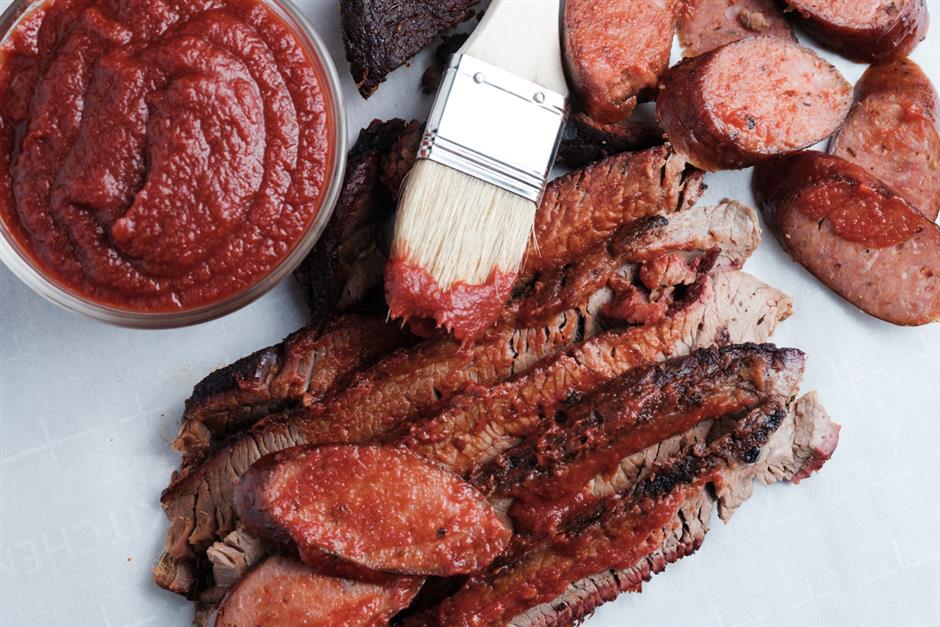 This low-carb bbq sauce is a sweet and spicy way to bring dishes to life without consuming too many of your daily carbs. If you're keeping it keto, this is a perfect option for you too!
Instructions
In a medium saucepan combine all ingredients except the water. Stir together over medium heat, gradually adding water, about a 1/4 cup at a time, while whisking.
Once the water is added, allow to simmer until mixture reaches preferred consistency (if you prefer a looser sauce, increase water by another 80 g).
Allow to cool. Store in an airtight container, such as a mason jar, for up to one week.
If you're following the keto diet or trying to lessen your carb intake, working with a WAG one-on-one nutrition coach can help you stay on track with your goals! Learn more.
Recent Posts: