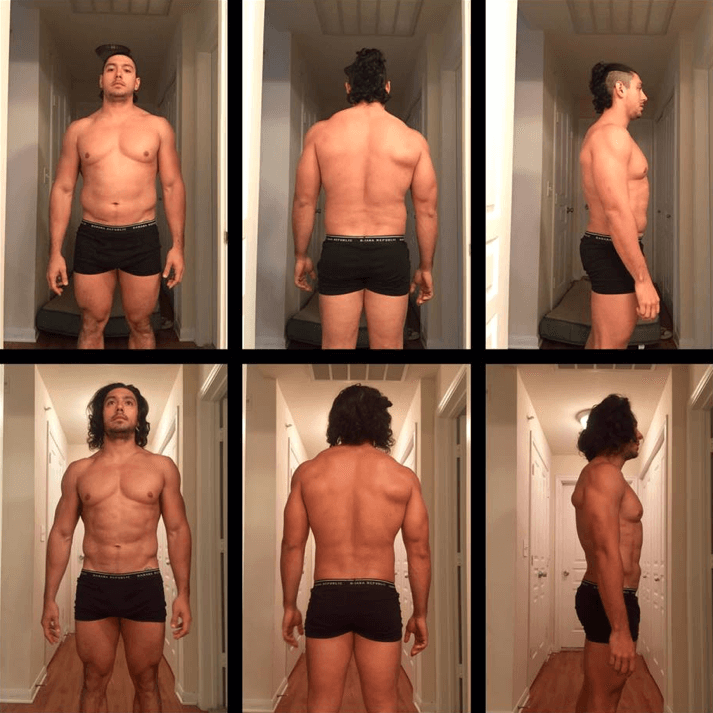 Goal
Lose body fat and maintain muscle mass to be able to move more efficiently in the gym, specifically body weight movements
Testimonial
Before starting with Working Against Gravity, I already had a pretty good knowledge base on how to count macros and a general idea on nutrient timing, but I was lacking the correct macro count, accountability, and consistency (which is EVERYTHING)
For the majority of the program I have seen consistent progress as long as I stuck to what my coach asked me to do every week, which was very simple, meet my numbers within range, and stay active like I already was. The days or weeks I didn't hit my numbers within the range given, the moment I saw my progress plateau and my coach reminded me of that right away.
One of the things I was able to realize through flexible dieting with WAG was that yes even though I am able to fit in certain treats throughout my day and just count them towards my daily macros, I don't usually handle too many sugary/fake products too often specially before training days. My added treats were saved for when I had a rest day or I simply made a treat with more natural ingredients that my body would be able to handle without problem.
The program itself is built for success but it requires doing whatever we have to do in our own lives to make it work. We all have our battles but it's finding our own way to deal with them that allows this program to be successful. The coaches will be there to give you tools, but it's up to the client to use those tools and fit them into their lives.
Now that I'm done with my first 12 weeks I am going to continue working with Kate so that I can see where she can take me in my fitness and health journey.
There's always work to be done, goals to be crushed, and sometimes all we need is someone to keep us accountable one way or another to crush those goals.
Get Your Coach Today!