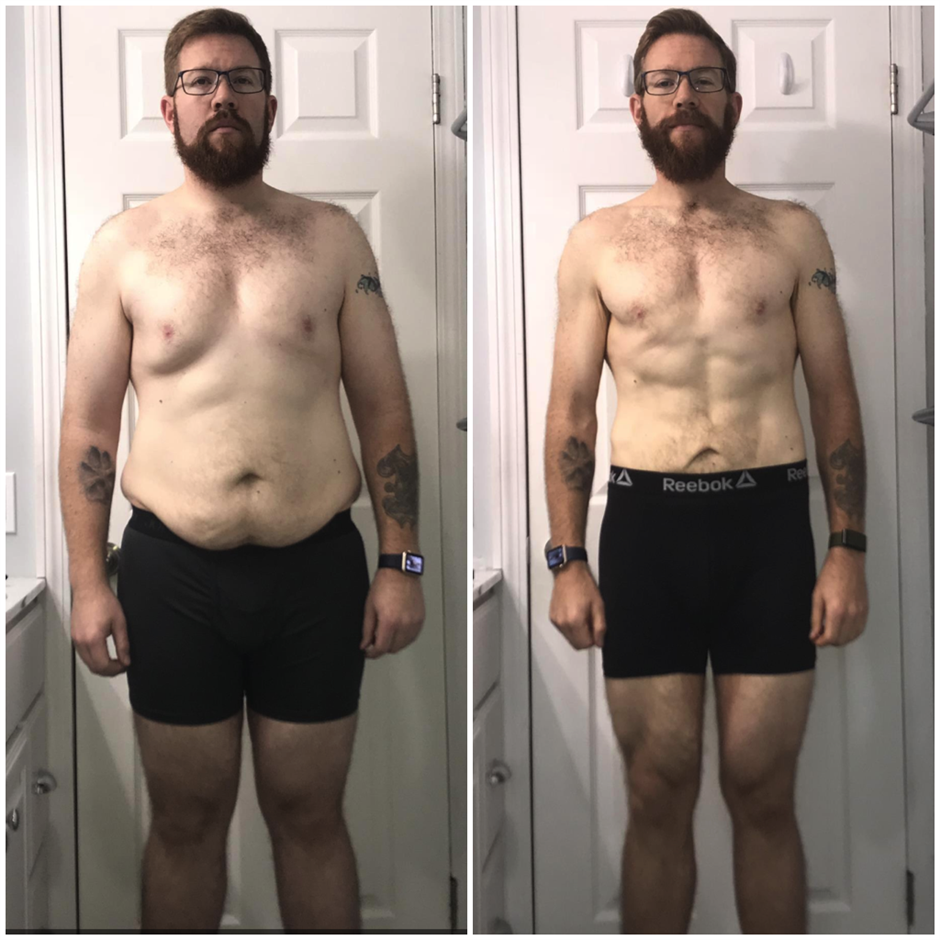 Goal
To lose significant weight, reach a low body fat% and perform better at CrossFit. As of today, I have lost 71.2 lbs. since joining WAG! Not only that, I have certainly put on muscle at the same time as I am much stronger now.
Testimonial
Working Against Gravity has changed my life. It has helped teach me what my body needs with highly personalized results. Since starting I've lost 71.2 lbs., 8.25" from my waist, 6.5" from my hips and 2.5" in my chest. This program has helped me get past a big plateau that I was stuck at for years.

Before joining WAG I had lost 64 lbs. on my own, but not in a healthy way. I was doing cardio and not eating much. Not a sustainable or healthy weight loss model. This took me years to realize, and I was not in any better shape than I felt when I started.

When I first joined WAG I was shocked by how much I was going to eat, but it makes sense with the volume of my workouts. My coach helped me come up with a plan to split things up so it wasn't ever too much food at once. Meal prep and repetition became key to my success. With her help I've not only lost more weight in 6 months than I had in years on my own, but I'm also significantly stronger. She's adjusted my macros over time to ensure I keep driving towards my goals. My performance in the gym is getting better every day, and I am conquering new feats I never expected to.

I cannot recommend this program enough, try the three months... commit to the process. Be completely open with your coach so they can help you as best they can. You will not be disappointed.
Get Your Coach Today!