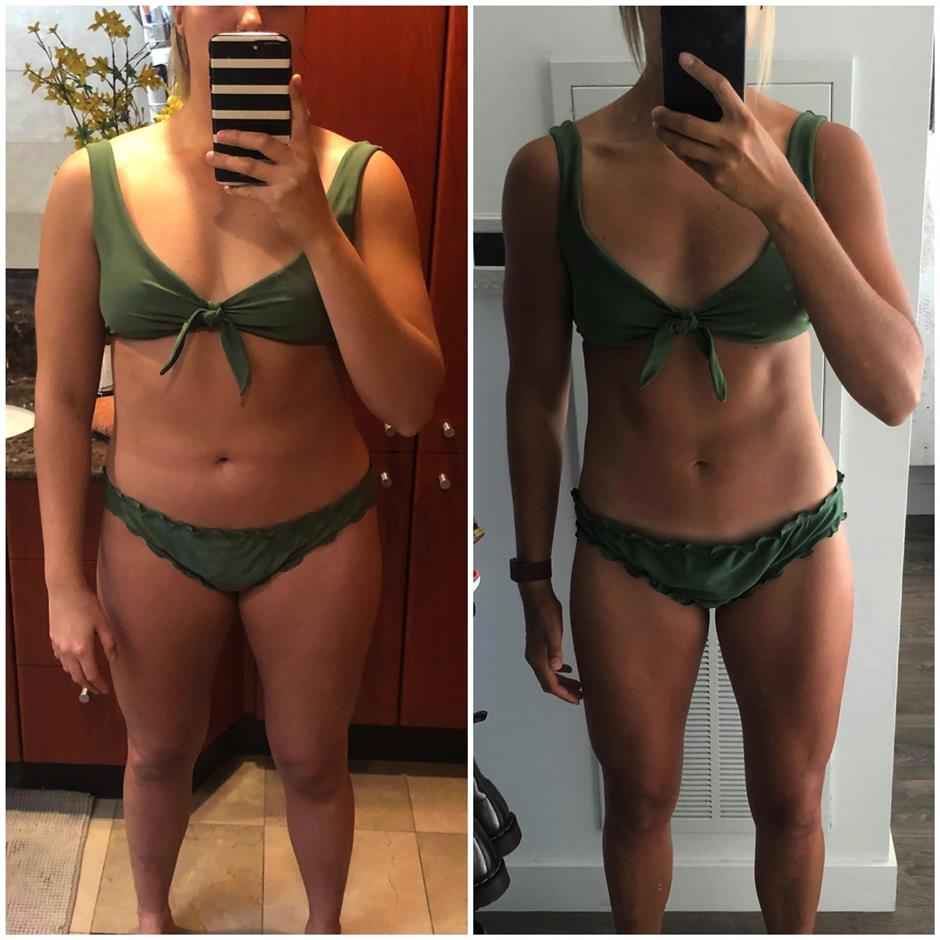 Sam Solly
Goal
My goal was to have a better mindset around food and decrease body fat.
I lost 20 lbs in my cutting phase!
Testimonial
I started WAG at the very beginning stages of quarantine (End of April) because I knew I needed something to keep me accountable during these unprecedented times. Prior to WAG, I maintained an "all or none mindset"; I would be super strict with my nutrition and if I had one "bad" meal I would often let it affect the rest of my food choices for the day. Counting macros has truly shown me how easy it is to have balance, enjoy foods I love, and also still work towards my health and fitness goals. My performance in the gym significantly improved when I started WAG. I also loved having a check-in with my coach, it was something that I looked forward to every week and was a huge driving force in my success. The check-ins forced me to be consistent and accountable which is something that I have struggled with in the past. I have built some great habits through WAG and have completely re-shaped my mentality around food and balance.