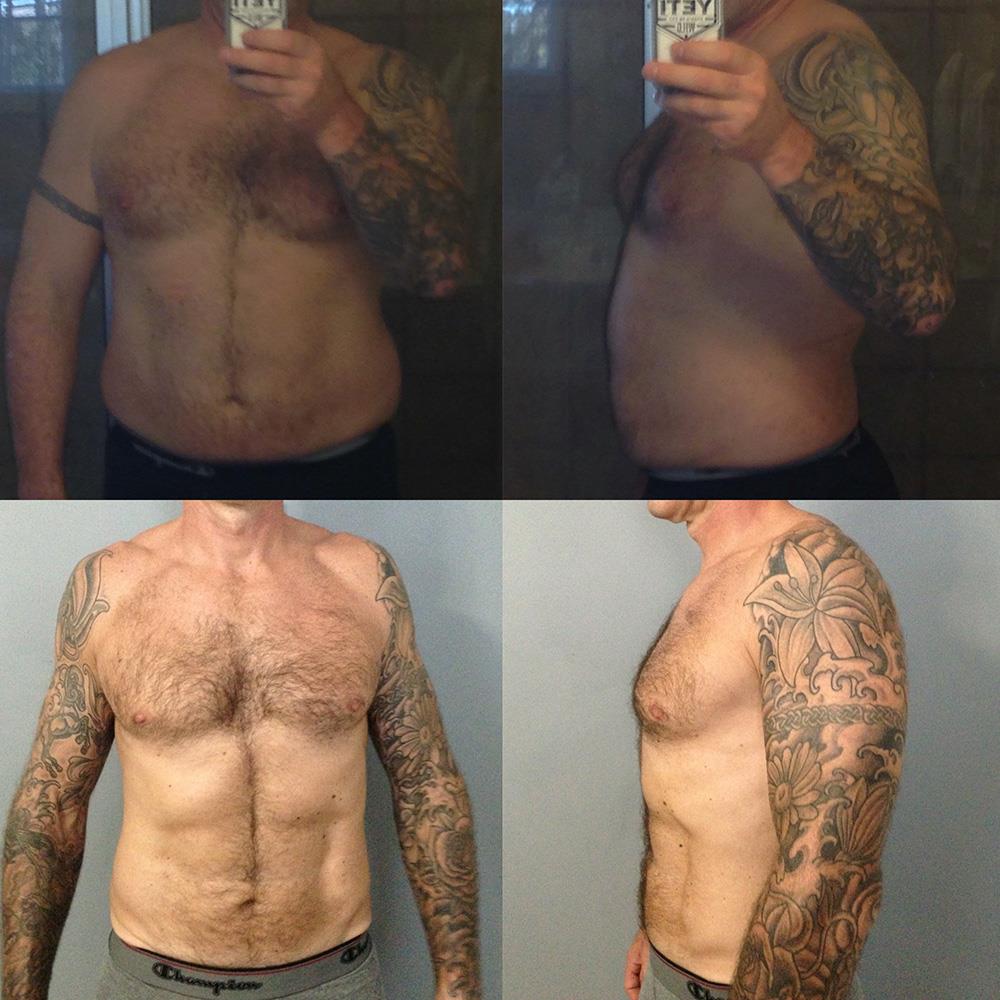 Goal
Many -- to increase my performance (and increase the intensity of my work outs/ Kick the younger guys asses!! In the WODS ), Feel Good, to be proud of my self and happy when I look in the mirror. All of which I have achieved!! Very happy with my r
Testimonial
It works!!! If you want to lose weight and you are motivated to do it whatever your reason, this will do it!! In a healthy way! The first week or two may have been a little tough figuring everything out and learning different portions and weighting your food, but after that it becomes much easier!! I have had great support from my coach Francesco, who has always taking the time to explain and answer all of my questions. When I have hit some road blocks and hit some tough spots he has always been extremely encouraging and supportive. I have also had a great deal of support from my wife and kids over this past year. My family has been incredible. There are a few of us at the Box I go to, Crossfit Spartanburg, that have been doing this, and we have all had a tremendous amount of success with this program. Following this type of dieting and eating has changed the way I look at, and feel about food. I assume that I will eat like this for very long time.
Currently on my "Reverse Dieting" stage I am eating way more then I did when I first started, and I am still losing/ not gaining!! I certainly am eating healthier and feel a ton better. My work outs have increased in intensity and my Olympic lifts, and power lifts are getting heavier. I did lose a little with my PRs on my lifts, but my technique was never that good and mass moves mass!! Currently my techniques are getting much better and my strength is coming along. I am getting back to my old PRs!!
My new goals: Increase my strength and PRs on all of my lifts!! Put on 15- 20 pounds of lean muscle!! I know this may take some time. Make it to the Crossfit Games ( As a Maters Athlete!!) You have to have 1 goal that will keep you reaching, and trying harder!!!
Get Your Coach Today!