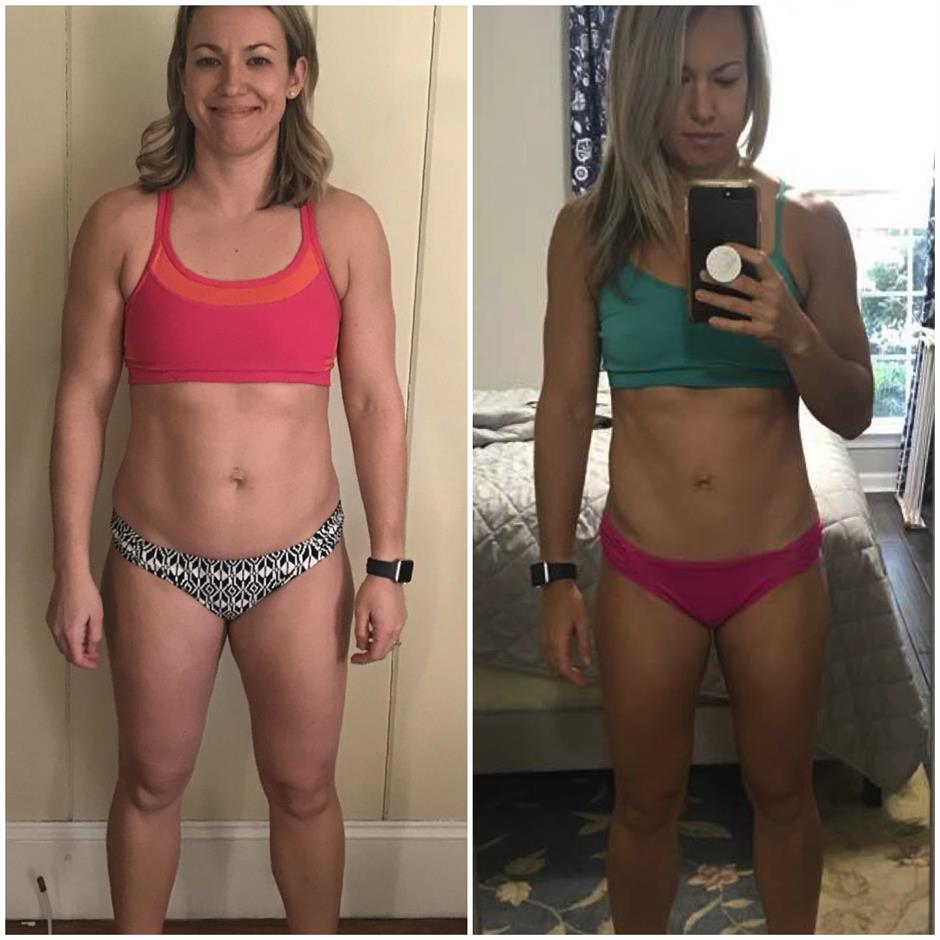 Goal
My goal was to get leaner and have my hard work in the gym/outside match my exterior.
I lost some weight and learning how to maintain my hard earned results.
Testimonial
I joined WAG as a birthday gift to myself. I have always enjoyed exercising and eating healthfully. I just felt stuck in a rut after my second child was born and we were on move two of three consecutive yearly moves, I needed some education, accountability and a push in the right direction.
Enter my WAG coach! Right off the bat I knew we were compatible, she makes me feel 100% great in my own skin, and because she's the knowledgeable one, she gives me numbers to match the goals I wish to see at different points in my life. I made huge progress in just 3 months, dropping 10 lbs, and an average of 2" in each my chest, hips, and waist. The challenge was life and staying that way.
So now, a little over a year after that and a whole lot of life thrown my way (another move, raising two young children, a deployed husband, Covid 19...) I have since been able to maintain and stay within 5lbs of the lost weight, and an inch within the original amount lost. I only could have accomplished this with my coach being there with me weekly. Each week she is there as someone to digest the week to, give me encouragement, pep talks, share pride and excitement as well as challenges along the way - she knows I like a good challenge, she's a true coach.
Also, the community WAG provides on Instagram, and through e-mails is an integral part of keeping me on track, giving me a new idea for a recipe, or simply a way of thinking about food that I hadn't thought of yet. Because of WAG and the lifestyle I lead, I have had many friends and strangers ask what my method is to staying healthy. I always share about the WAG program, the flexibility of macro counting, and the importance of investing in our health. We only get this one body and I want to do all the things I want to do, the things my kids want me to do and then some. I am so much stronger and confident with my food choices, my exercise and strength capabilities strive me to push harder, and I'm more compassionate towards myself.
I love the WAG program, I love the flexibility it offers and I'm continually thankful for the knowledge I have gained in a community of dedicated, educated individuals.
Get Your Coach Today!