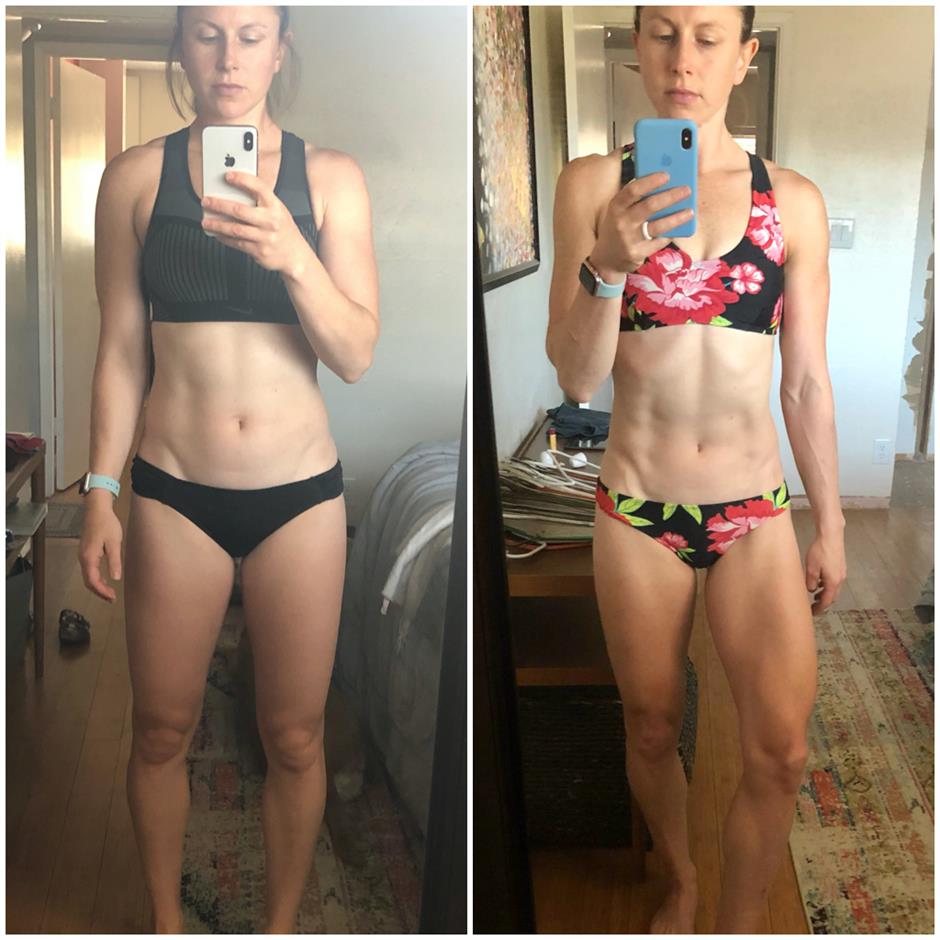 Goal
I wanted to lean out and for my body to reflect all the work I put in at the gym. I also wanted to tackle some habits I felt were obstacles that needed to go. 8.2 lb lost and I didn't sign up with a weight goal in mind, more a physique change.
Testimonial
Being accountable to another person for my choices, mindset, and progress has been a game-changer. I knew there would be an investment of time and energy to track macros, but some of the most important progress has come from the investment of mental energy and reflection in the logging and check-in process. In the beginning, it wasn't easy for me to take in feedback and/or questions that I wasn't willing to ask myself or consider with an open mind. I learned I was FULL of excuses.
It's taken a commitment to honesty and trust - both in my coach and myself - to shift patterns that weren't serving me and identify different measures of success than what I'd been used to. My coach has also helped me cultivate strategies to stay connected to my goals through various situations without feeling like an isolated diet nerd. It's hard for a Type A person to find the middle ground between perfection and throwing in the towel, but my coach helps me celebrate what goes well and simply examine what doesn't with neutrality. I truly love and look forward to exchanging thoughts now each week!
Get Your Coach Today!