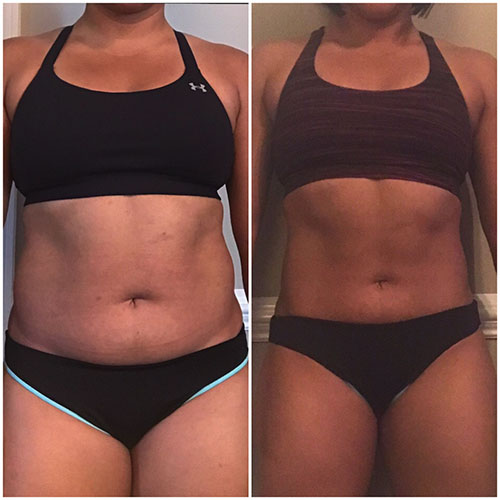 Goal
My goal when I joined WAG was to optimize my training. I've lost 12 lbs so far!
Testimonial
WAG has been such a big part of my life for the past 10 months. The program teaches you to be accountable for everything you put in your body and why you put it there. WAG really helps you understand the importance of food and how to fuel your body for whatever your goal may be but over everything, WAG leads you in the direction of just being healthier and to me, that is the most important piece. The WAG coaches you get are your biggest cheerleaders and are with you through your whole journey and keep you on the right track to help you with your goals no matter what life throws at you because they understand that we are all human and this is a learning process for us to be our best selves.

Before WAG I was not putting enough food in my body to sustain my workouts and I was tired all the time which affected my training hugely because I was not performing up to my potential. The first week of working with my amazing coach she pointed this out to me and together we have gotten me to a place where not only can I see results in the way I look but most importantly my performance in the gym has improved tremendously and I just feel better overall and energized! My coach was there for me to help me remain consistent with everything that life had thrown my way on my journey.

I am so happy I took a chance and signed up for the program with all the learning tools and coaches/support systems WAG provides I was able to reach my goals and still continue to do so.

Get Your Coach Today!