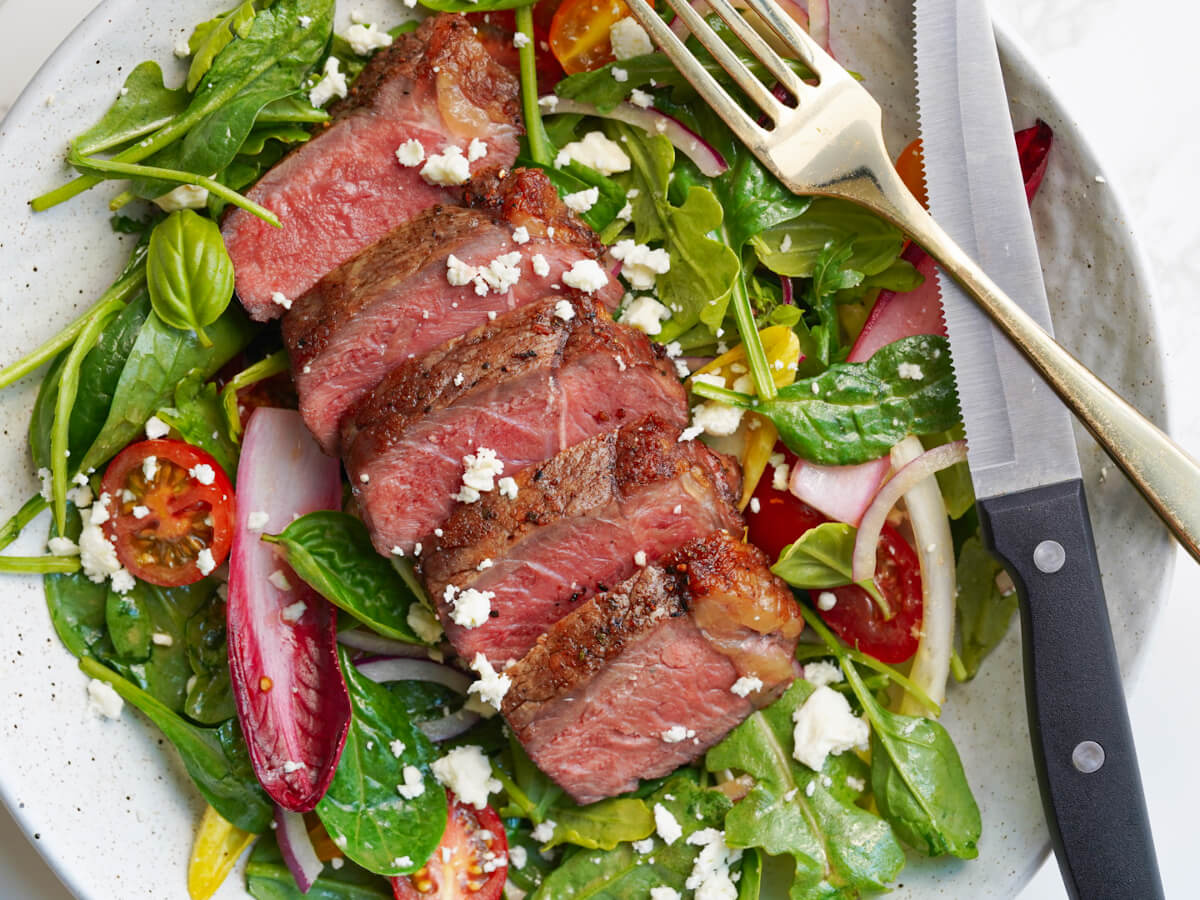 Never overcook a steak again, because the reverse sear method is the best way to cook steak—period.
Wednesday, September 22, 2021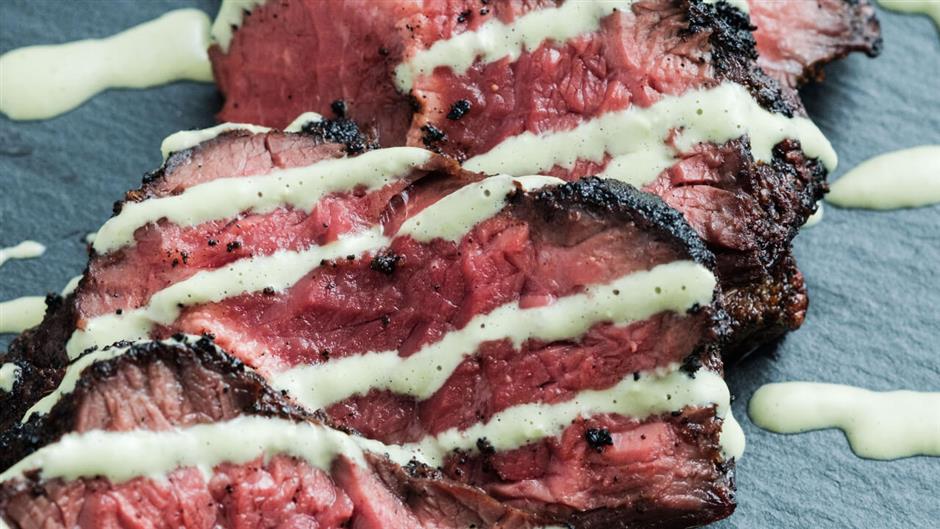 Hanger steak pairs well with many different marinades and sauces, including this Cilantro Crema. Roast some cruciferous or root vegetables to round...
Monday, December 23, 2019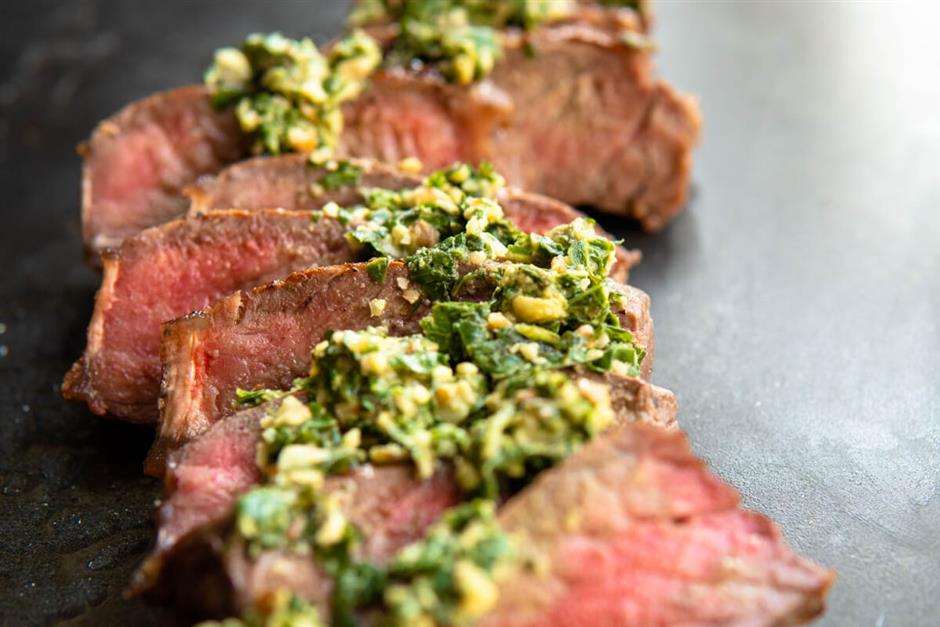 When fat grams are a precious commodity, bison is your red meat savior. Topped with our punchy, lightened-up pesto sauce, you'll never need to choo...
Wednesday, October 16, 2019