Calories
142
Fat
2 g
Carbs
22 g
Protein
9 g
Serves
8 (serving size = 1 slice)
63g Egg Beaters
40g All Purpose Flour
10g Parmesan Cheese
315g Shredded Zucchini (2 tsp Sea Salt)
30g Diced Red Onion
1 tsp Dried Oregano
Salt and Pepper to taste
Share:
Tags: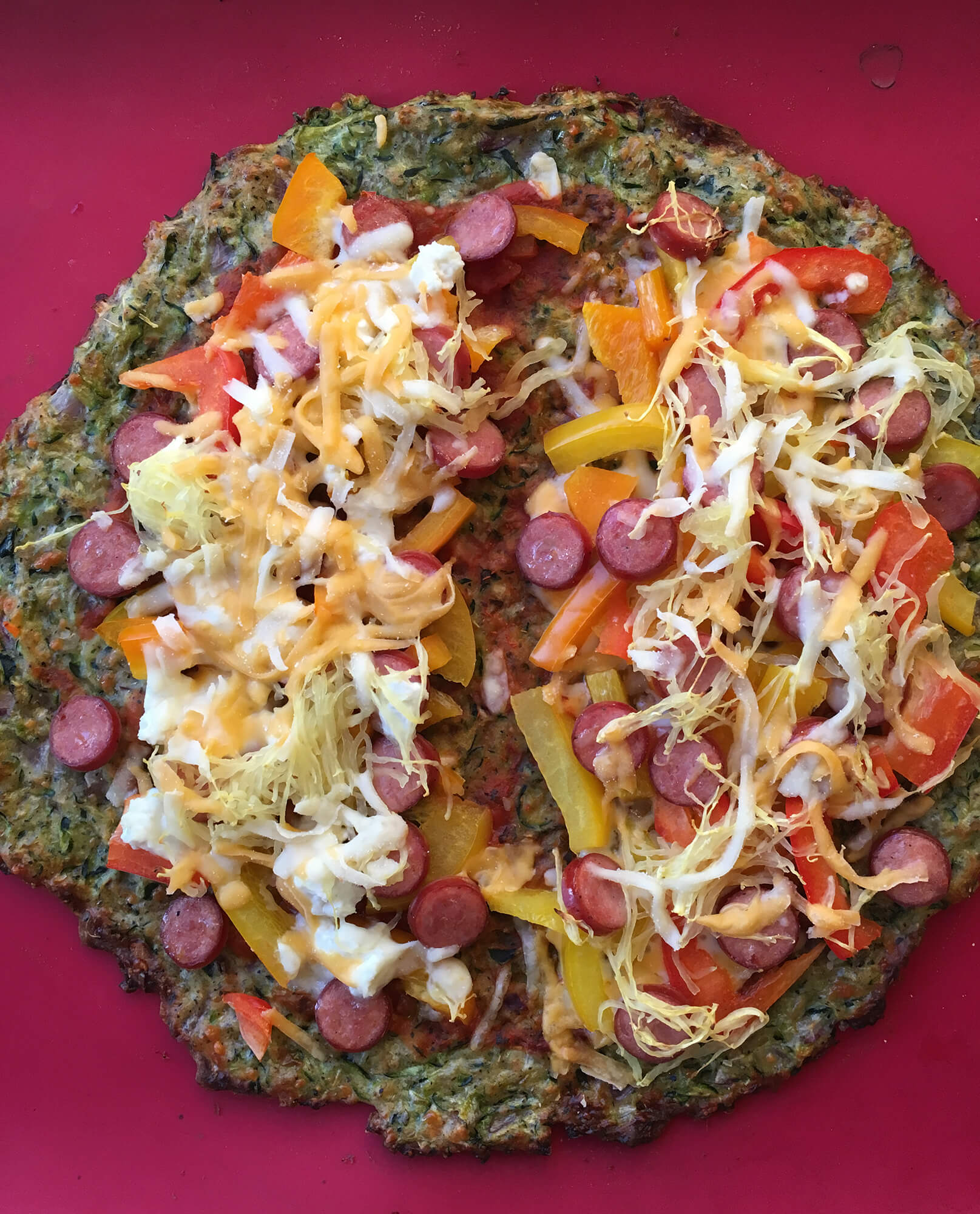 Cauliflower shouldn't get to have all the pizza crust fun! Making your own pizza crust is just as easy with zucchini and is perfect for sharing. Makes one 9" crust. 2 Fiber
Instructions
After weighing, place shredded zucchini in a medium bowl and toss with 2 teaspoons of salt. Let sit for 10-15 minutes. This will bring out excess water.
After waiting, squeeze out excess water
Preheat the over to 450F and spray a baking sheet with cooking spray
In a medium bowl, mix all ingredients together evenly
Pour the batter onto baking sheet and spread into a think circle, about ½ inch thick
Bake for 15 minutes or until golden brown on the edges.
Remove from oven and top with desired pizza toppings
Reduce oven heat to 400F and bake pizza with toppings for five minutes
Set to broil for 2-3 minutes to fully heat/melt toppings
Serve and enjoy!
Recent Posts: