Calories
270
Fat
6 g
Carbs
45 g
Protein
9 g
Serves
2
380 g Japanese sweet potato (approx. 5" long and 3" in diameter)
24 g PB2
1 tsp vanilla extract
3 tbsp water
30 g chocolate chips
Share:
Tags: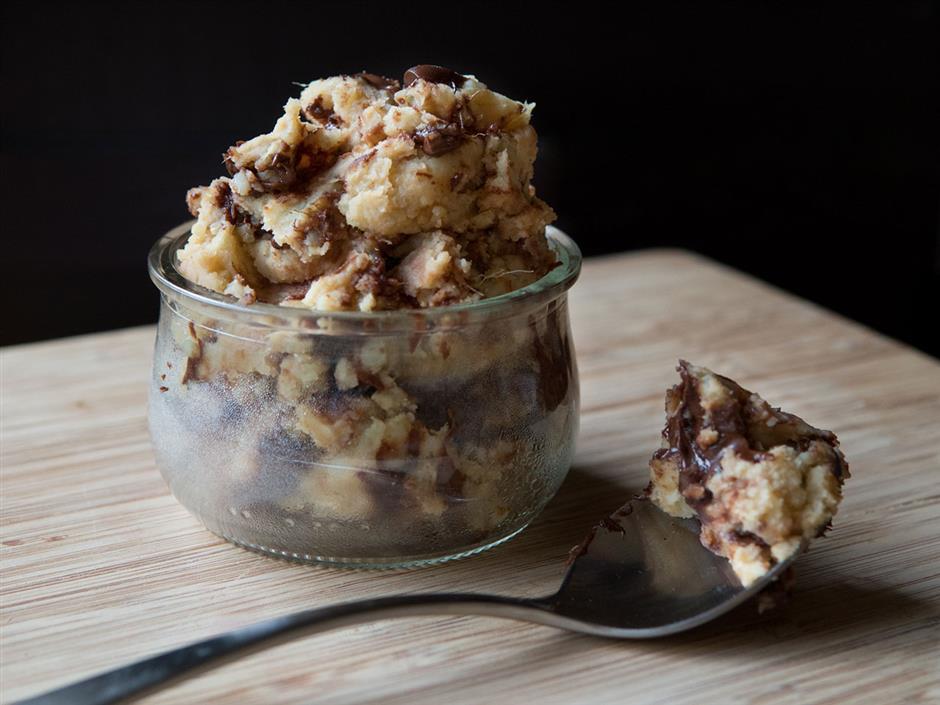 This is one of those recipes that's so good, I wish I'd known about it my entire life. Japanese sweet potatoes give this concoction a perfectly sweet and nutty cookie dough taste without the refined sugar and flour. Japanese sweet potatoes can be found at Whole Foods or Trader Joe's under the name "Murasaki sweet potato," but if you can't find them, go for a white or purple sweet potato instead, which has a drier texture than its orange cousin.
Instructions
After washing the sweet potato, use a fork to poke a few holes in the skin and microwave on high until potato is soft, likely 5–7 minutes depending on your microwave.
Let sweet potato rest until it's cool enough to handle and peel off the skin. In a small bowl, mash the sweet potato with a fork until all the big chunks are gone.
In a small bowl, combine PB2, vanilla extract and water. Add to the mashed sweet potato and mix until well combined.
Add chocolate chips, stirring just enough to let some of the chocolatey goodness melt but keeping some of the chips whole.
For an even deeper, more cookie-like flavor, roast the sweet potato in the oven at 400 degrees until soft, about 1 hour.
If you're like me and always looking for macro-friendly ways to please your sweet tooth, try this black bean brownie recipe next.
Recent Posts: