Calories
100
Fat
0 g
Carbs
24 g
Protein
1 g
Serves
150 g
350 g Granny Smith Apple, peeled and chopped into 1" cubes
350 g sweet potato, peeled and chopped into 1" cubes
250 g water
½ tsp cinnamon
Share:
Tags: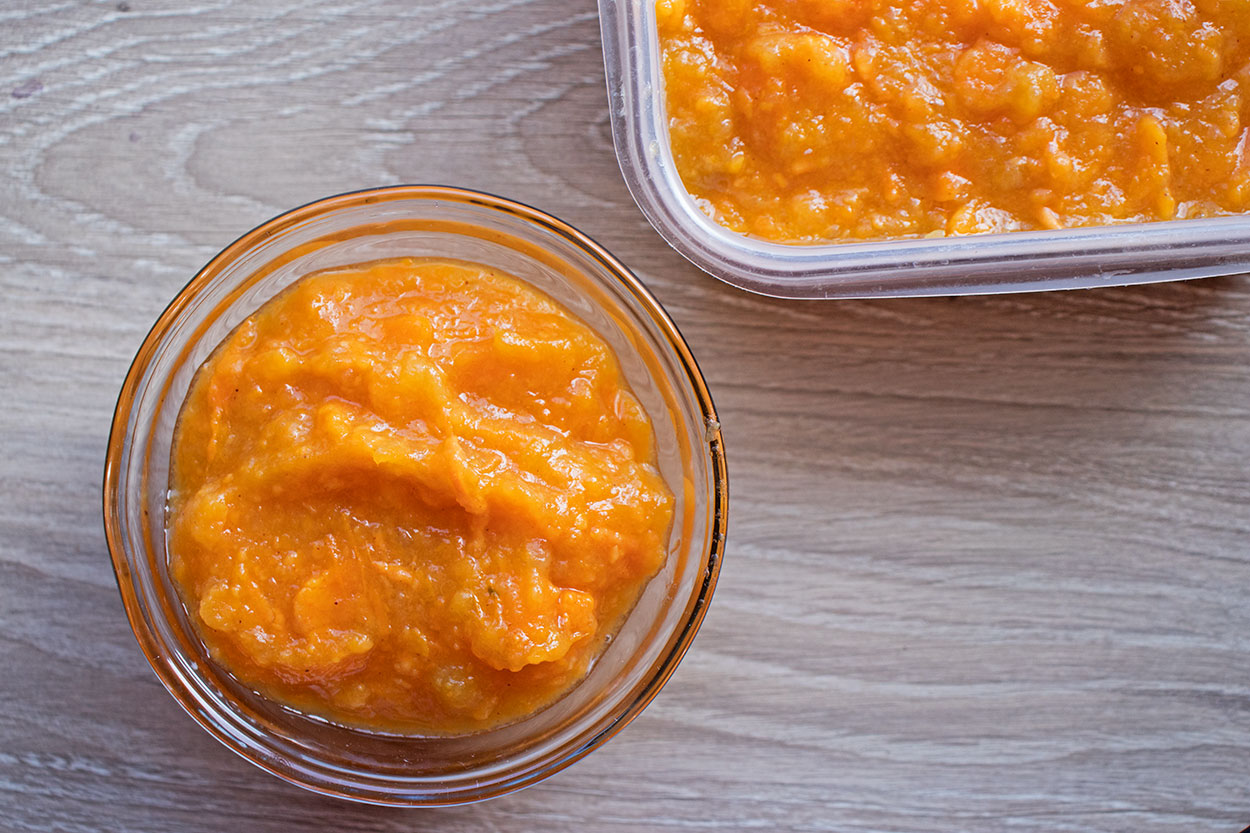 This homemade puree is a recipe that has a lot going for it. It's a tasty, easily digestible source of carbs. It makes a fun substitute for plain applesauce (and pairs perfectly with pork chops!), it will save you money because the ingredients are inexpensive and it will produce less environmental waste - there's no packaging compared to the store bought counterparts! OH! And not to mention, there are ZERO added sugars or preservatives...which makes this recipe better for you and more macro-friendly!
Instructions
In a saucepan over low heat, cook all ingredients for 20 minutes until mush. Low heat is important so the water doesn't evaporate too quickly and burn the pot.
Set aside to cool and thicken slightly. Store in a sealed container in the fridge.
Recent Posts: