Calories
357
Fat
13 g
Carbs
20 g
Protein
40 g
Serves
3 (serving size = 363 g)
3 ears of corn (425 g kernels), charred on the grill if desired
3 limes—zest one and juice all three*
45 g scallions (3 stalks)
200 g cherry tomatoes, halved
330g cooked chicken breast (3 breasts), cubed
20 g olive oil
1 bunch of fresh basil leaves, roughly chopped if needed
Mint leaves to taste, chopped
Salt & pepper
Share:
Tags: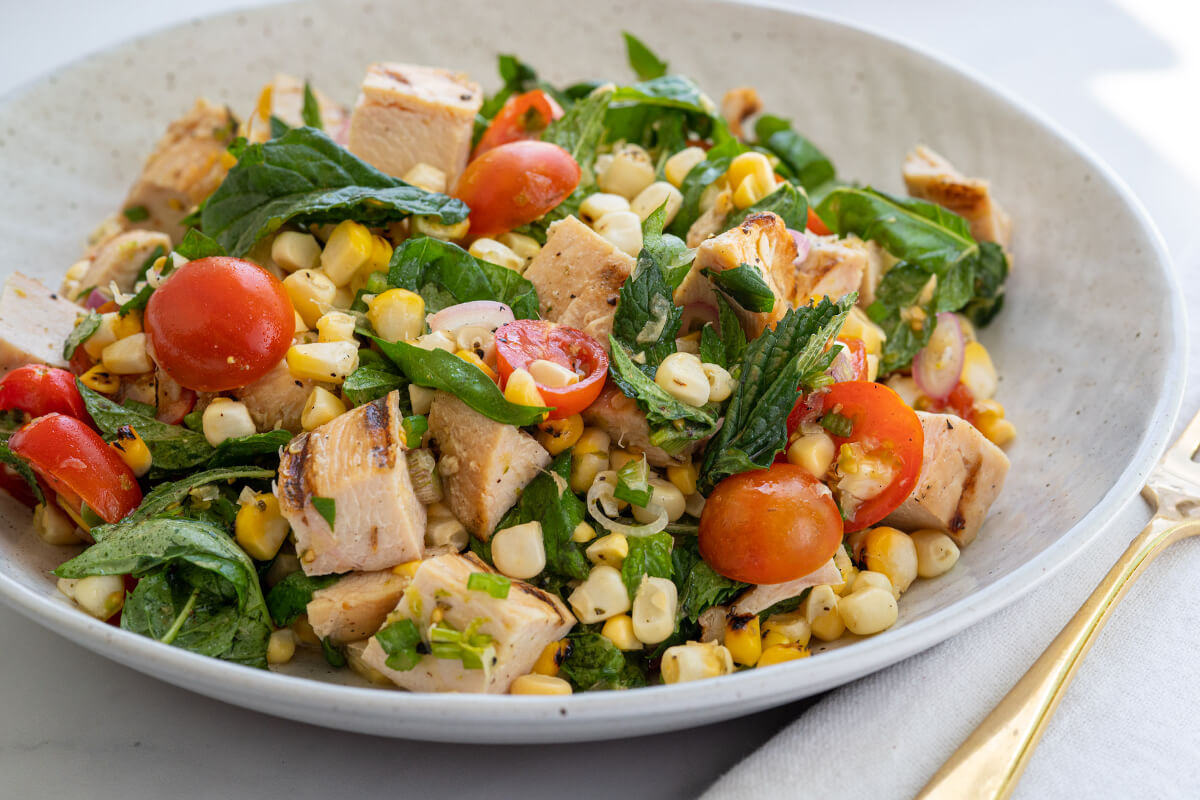 Summertime calls for easy recipes that can be eaten straight from the fridge. This simple corn salad with basil, mint, & chicken uses store-bought or pre-cooked chicken breasts, seasonal corn, and tons of fresh herbs. Feel free to mix it up by swapping out the protein (shrimp would be fabulous!) or adding extra veggies!
Instructions
First, prepare the corn. If you'd like to char it, shuck the husk and cook the corn over a hot grill until the kernels turn dark and blister. Alternatively, you can leave the corn raw (or do a combination of both!) Remove the corn kernels from the cobb with a sharp knife. Weigh the kernels and add them to a bowl along with the rest of the ingredients. Toss everything together, add salt & pepper to taste and enjoy!
To get more juice from your limes, put them in the microwave for 15 seconds before juicing.
Recent Posts: