Calories
248
Fat
4 g
Carbs
12 g
Protein
41 g
Serves
5
850g Chicken breast
250g Pineapple chunks
50g Pineapple juice
100g Onion
25g Minced garlic
25g Chili pepper
150g Silk Unsweetened Coconut Milk
15g Shredded coconut meat
5g Fresh cilantro
Sprinkle of garlic powder
Sprinkle of onion powder
Salt to taste
Fresh lime to taste
Share:
Tags: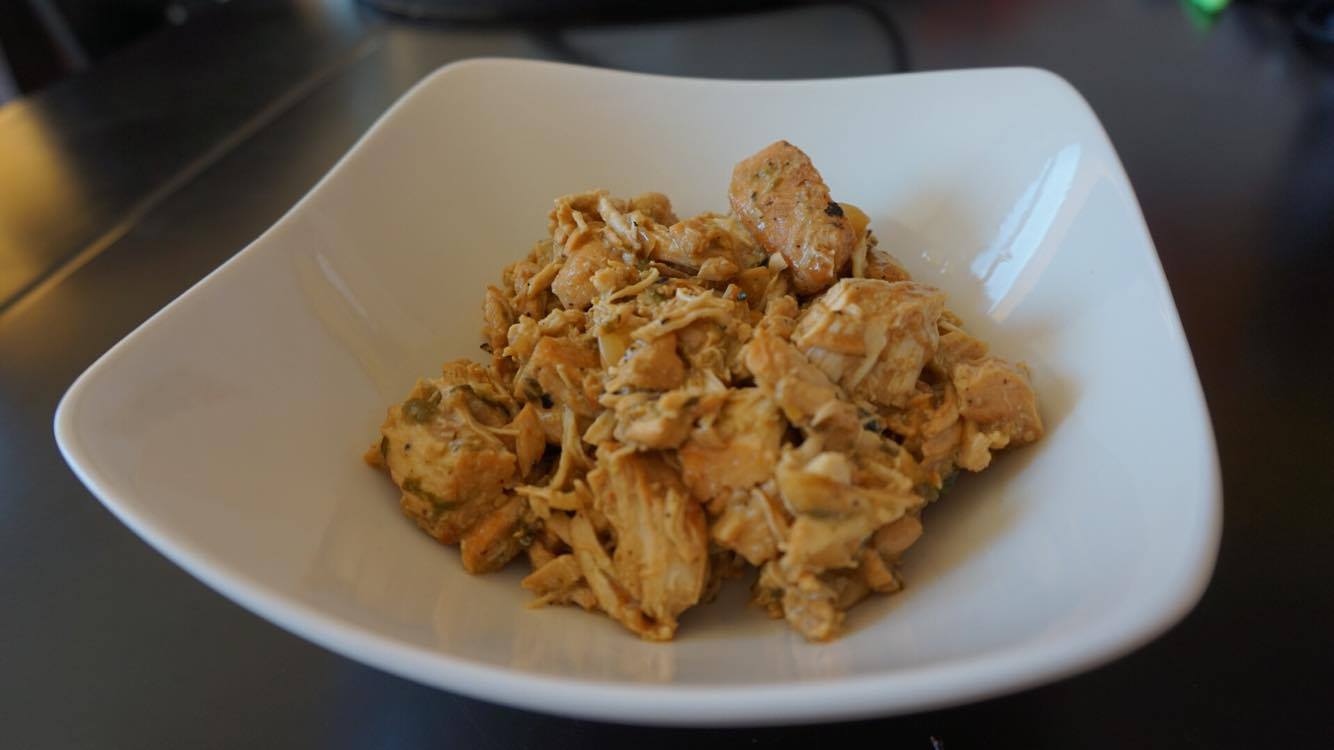 This dish is the perfect mix of sweet and spicy, packing a juicy tropical flavor. Ready in less than 45 minutes, this will quickly become a staple to liven up your weekly meal prep! If you're spice-sensitive, it's equally delicious without the chili pepper. Enjoy alone, over rice or riced cauliflower for a lower carb option!
Instructions
Chop chicken into 2-3 inch chunks, brown in pan over high heat long enough to give the meat color but not fully cooked through. Season lightly with garlic powder, onion powder and salt. You may need to do this in batches- set chicken aside.
Sauté finely chopped onion and garlic in the same pan until they caramelize. Add in chunked pineapple and scrape the bottom of the pan with your spatula to get all the flavor!
In a large pot, add in chicken, onion/garlic/pineapple mixture, pineapple juice and coconut milk and bring to a simmer. Allow to cook for about 25 minutes low heat, covered.
While the pot simmers, slice chilis lengthwise and remove the seeds, finely chop! Finely chop the cilantro, including the stems.
After 25 minutes, add in chilis, cilantro and coconut meat. Allow to cook together until the chicken is tender and the bulk of the liquid is absorbed- but not all! We want to keep a little juice for the chicken to absorb as it cools.
Recent Posts: