Calories
250
Fat
2 g
Carbs
25 g
Protein
33 g
Serves
4
500g Boneless skinless chicken breast
400g Red bell pepper, thinly sliced
400g Green bell pepper, thinly sliced
400g White onion, thinly sliced
125g Canned crushed tomato
200g Tomato, diced
½ tsp. Garlic powder
¼ tsp. Chili powder
½ tsp. Cumin powder
½ tsp. Smoked paprika
½ tsp. Cinnamon
Juice from 1/2 lime
Salt and pepper to taste
Share:
Tags: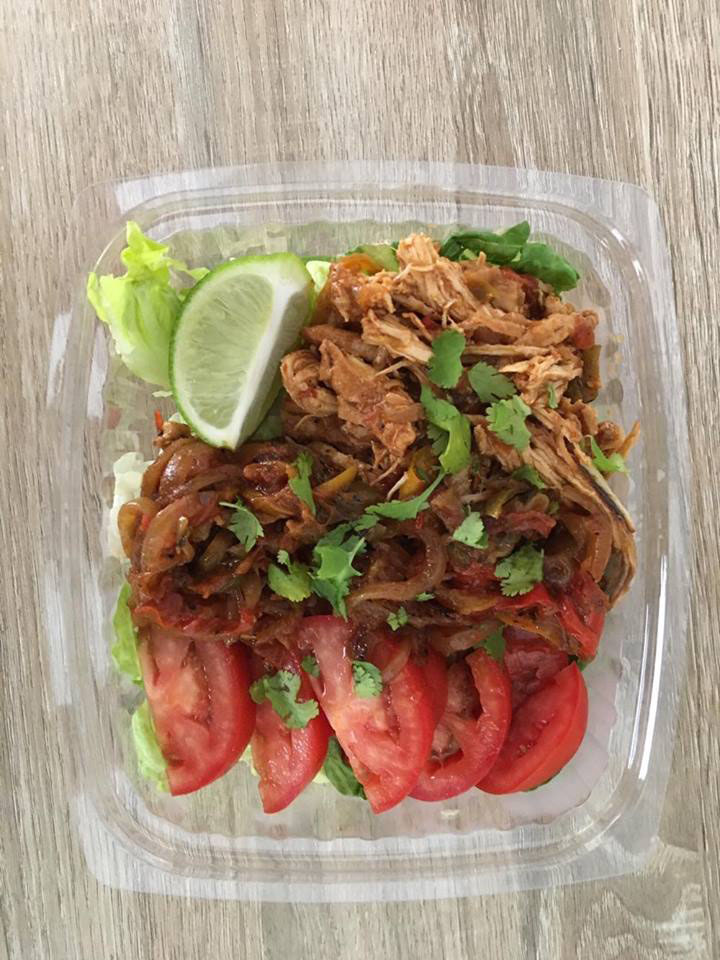 Who said chicken breast had to be boring? This chicken fajita recipe packs a punch of flavor while keeping it lean and mean. Put it on salads, sandwiches, a burrito bowl — you name it!
Instructions
Slice peppers and onion thinly, lengthwise. They should be approximately 1/2 cm thick.
In a large pan, caramelize onions until they are golden brown. This step is important to add some serious flavor!
Place chicken in the bottom of the slow cooker, layer caramelized onion, peppers, diced tomato, tomato sauce, spices and enough water to just cover the chicken.
Cook for approximately 4-5 hours on medium until you can easily shred the chicken with two forks.
Season with salt and pepper to taste.
Recent Posts: