Calories
104
Fat
8 g
Carbs
2 g
Protein
6 g
Serves
12 (serving size = 16 g)
128 g all-natural peanut butter
40 g unflavored collagen protein powder
30 g coconut oil, melted
4 drops liquid stevia
1/4 tsp vanilla extract
Sprinkle of salt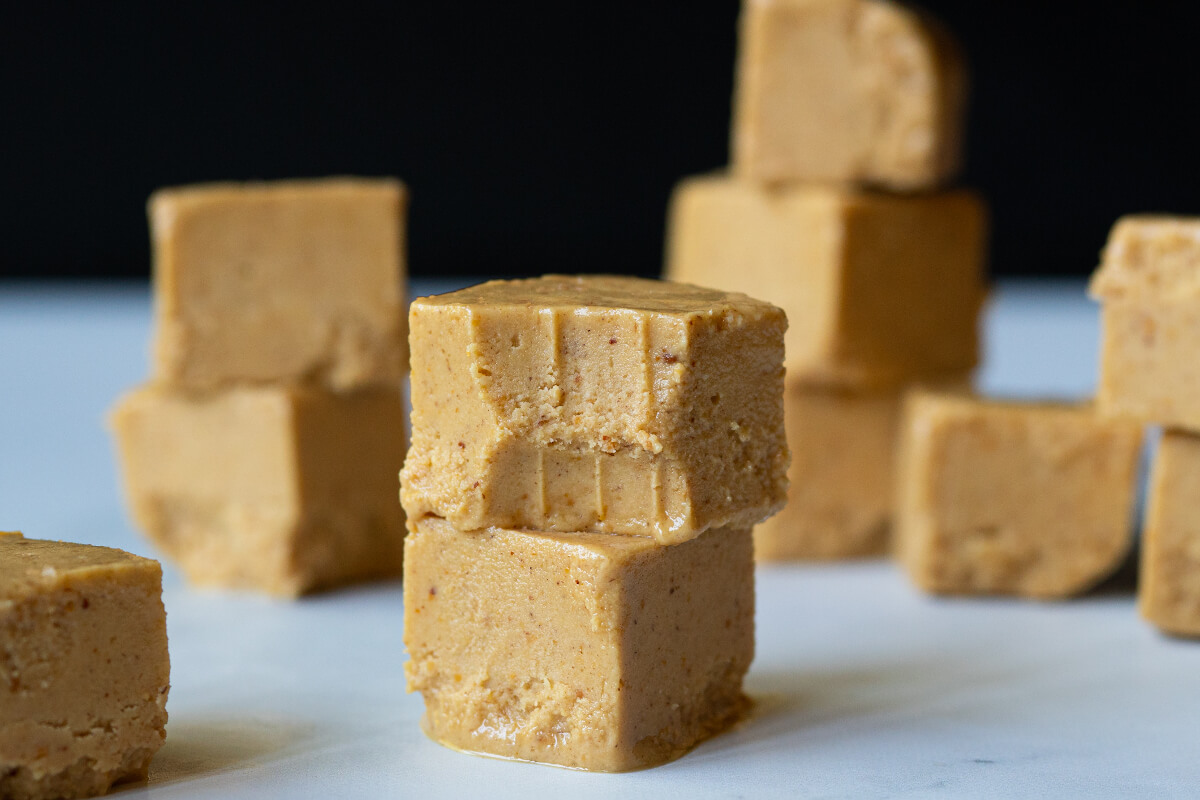 If you're looking for a yummy way to meet your protein and fat macros, these little protein peanut butter fudge squares will do the trick. If you're feeling extra, drizzle some melted chocolate over the top (but don't forget to adjust your macros).
A few notes: This recipe calls for natural peanut butter, but you can substitute any nut butter (or sunflower butter) if you prefer. We love Naked Nutrition's Unflavored Collagen. (You can substitute the unflavored collagen with any protein powder, but make sure you like the flavor because it will come through.)
Lastly, coconut oil is required for this recipe because it stays solid at room temperature. (The melting point of coconut oil is 76 F.) Don't leave it out or try to substitute it with another kind of oil—the recipe won't work. Also, make sure to store the fudge squares in the fridge or freezer and eat them cold. Otherwise, you'll have a melty (but delicious) mess on your hands.
Instructions
Line a small square container (we used Tupperware) with parchment paper. Set aside.
Melt the coconut oil in the microwave if necessary, then combine all the ingredients except the salt in a bowl. Stir until incorporated, then pour the batter into the lined Tupperware. Sprinkle a little bit of salt over the top and freeze or refrigerate until firm. Cut into 12 portions and eat cold.
Store leftovers in the fridge or freezer.
Want to upgrade your peanut butter fudge bites? Try adding chopped nuts, dried fruit, shredded coconut, cocoa nibs or chocolate chips to the batter. Just don't forget to adjust the macros!
---
You Might Also Like