Calories
78
Fat
2 g
Carbs
9 g
Protein
6 g
Serves
1
80g Egg Whites
60g Unsweetened Almond Milk
120g Grated Zucchini
60g Unsweetened Apple Sauce
3g Ground Flaxseed
1 tbsp cinnamon
Share:
Tags: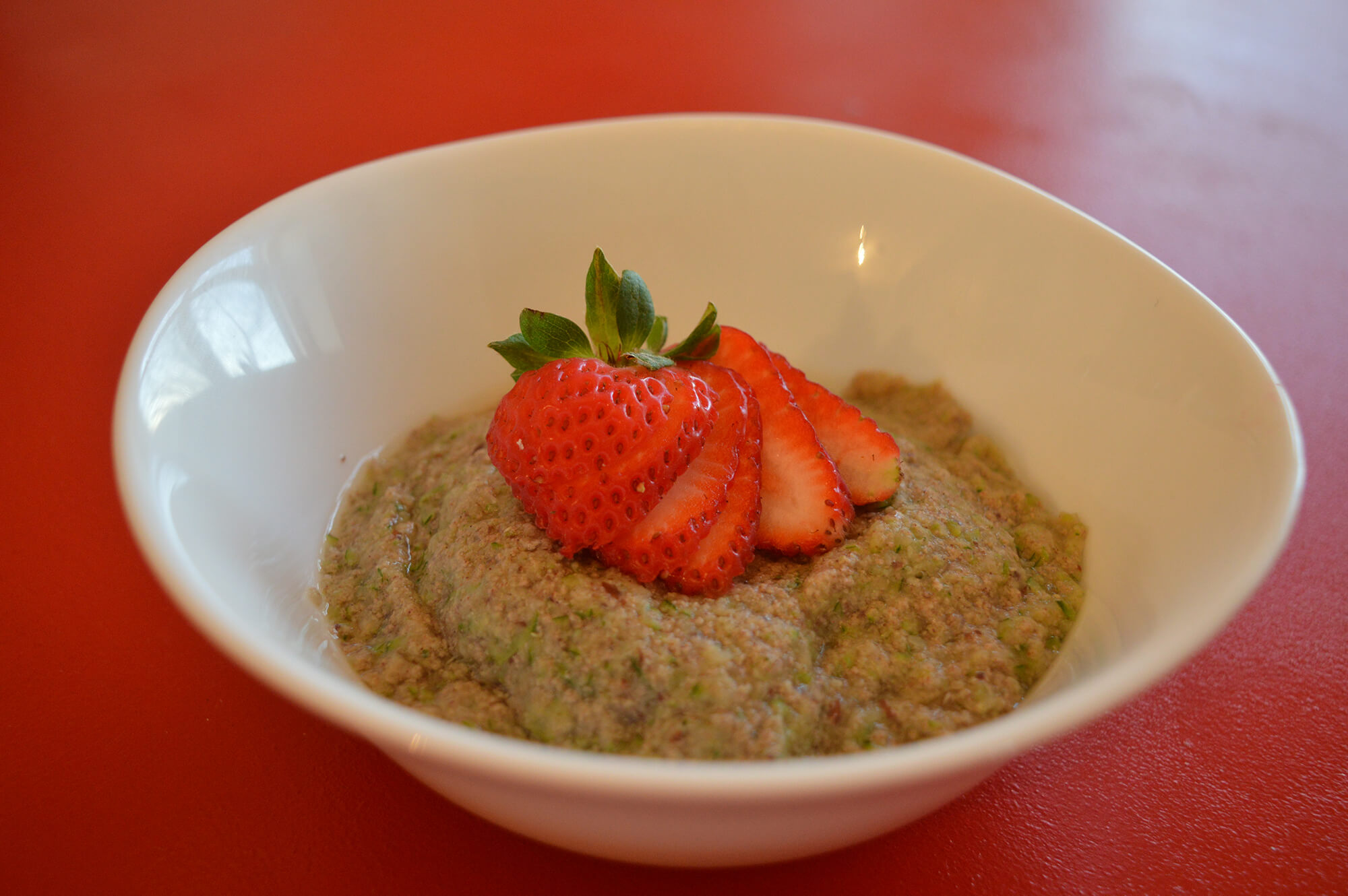 If you love oatmeal, but can't always afford to shell out the carbs, this recipe is for you. Warm, filling and just as versatile as regular oatmeal, this bowl of zucchini 'oats' will definitely hit the spot. Makes 1 serving. 3 Fiber Notes It is not critical to remove all moisture from zucchini, but if you want a thicker 'oatmeal' the less moisture the better. Add any ingredients or toppings you want to meet your macros - more cinnamon, PB2, chocolate chips, raisins.
Instructions
Heat a sauce pan over medium-low heat
After grating and weighing the zucchini, press as much liquid out as you can
Add egg whites, milk and flaxseed, stirring constantly until it starts to thicken. Do not let the eggs scramble – stirring is a must.
Once thickened, reduce the heat to low and add applesauce, zucchini and cinnamon and stir.
Allow the mixture to thicken to the consistency you prefer, stirring occasionally.
Place in a bowl and top with any desired toppings!
Recent Posts: