Calories
265
Fat
9 g
Carbs
6 g
Protein
40 g
Serves
4 large tacos
4 large, crunchy iceberg lettuce leaves
18-20 g reduced fat cheddar (recipe uses Lucerne brand)
40 g Daisy Light Sour Cream
30 g chunky salsa (recipe uses La Victoria. Avoid really runny salsas so your taco shells, aka lettuce, stays firm)
150 g of cooked shredded chicken
Cilantro to serve on top
Share:
Tags: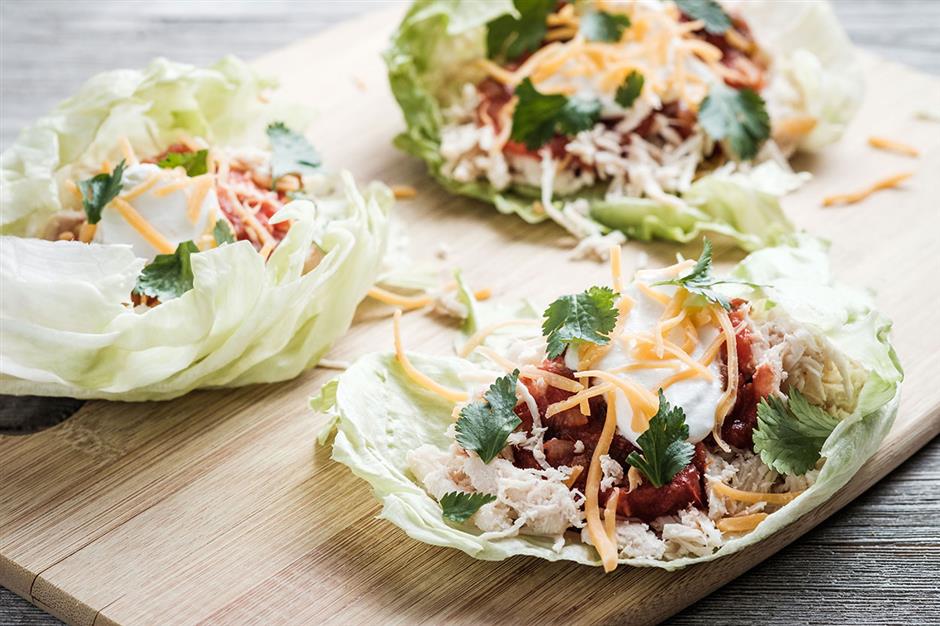 FACT: Everyone loves tacos. Although they're generally macro-friendly, sometimes the tortillas, meat and condiments add up. Here's your guide to making the lowest macro tacos EVER. This recipe shows you how to make 4 large, filling tacos all for yourself.
Instructions
Wash and cut your iceberg leaves. Shake dry and place on a plate, ready to fill.
Add shredded chicken to the base of your taco.
Spoon salsa, sour cream and sprinkle cheese on top. Sprinkle cilantro leaves and serve!
Recent Posts: