Calories
93
Fat
1 g
Carbs
3 g
Protein
18 g
Serves
6 (serving size = 95 g)
454 g (1 lb) 99% lean ground turkey breast
15 g light mayonnaise
50 g red onion, diced
1 clove garlic, minced
113 g (4 oz can) chopped green chiles
Zest of 1 lime
Juice from 1 lime
1/2 tsp smoked paprika
1 tsp salt
1/2 tsp black pepper
Share:
Tags: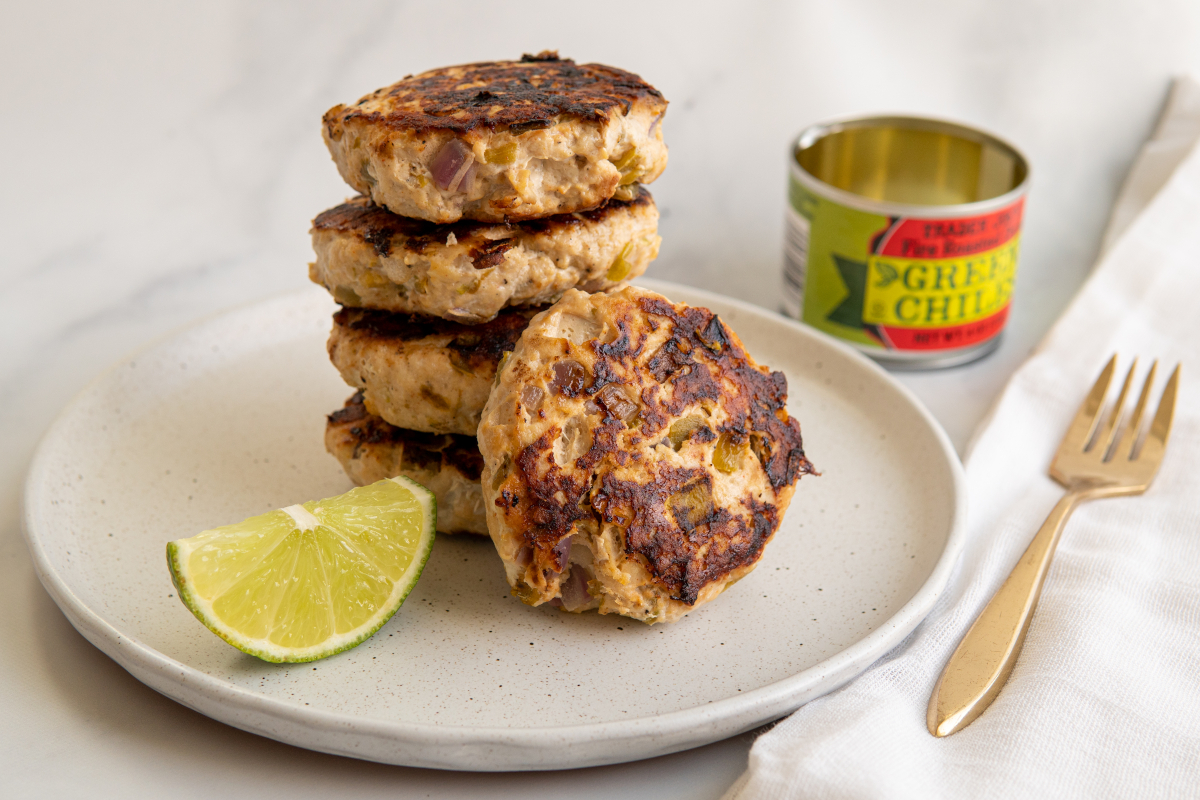 Made with lean ground turkey breast, spicy green chiles and smoky paprika, these green chile turkey burgers are simple to prepare and perfect for meal prep.
Instructions
Combine all the ingredients in a bowl and use your hands to work the mixture together. Weigh the entire mixture and divide it into six equal portions, then form the burgers into patties 3/4-inch thick.
Heat a large frying pan over medium heat. When the pan is hot, give it a spritz of cooking spray. Add the burgers, in batches if necessary, and cook for 5 minutes per side or until the burgers are cooked through.
Serve on buns, plain or with a creamy chipotle mayo
Not sure how to zest a lime? It's easy! Simply grab a grater (a Microplane is our favorite) and run it across the outside of your lime to remove only the green part of the skin.
Don't have a grater? No problem. Just use a vegetable peeler to peel off strips of lime zest, then finely chop it with a knife.
Recent Posts: