Calories
403
Fat
3 g
Carbs
52 g
Protein
42 g
Serves
1
200 g cod
200 g sweet potato
80 g mushrooms
50 g baby spinach
1 garlic clove
10 g breadcrumbs
Share:
Tags: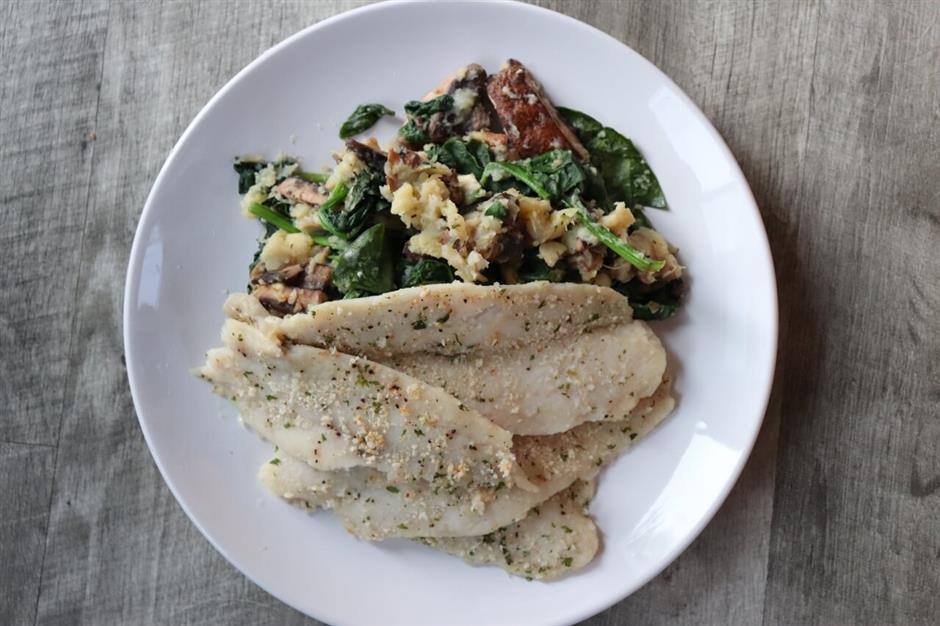 When I'm feelin' I need a bit of Southern comfort food, I turn to lightly crumbed cod with potatoes and vegetables. It hits the spot every time. Thes ingredients are so macro friendly that you can eat a HUGE plate of this meal!
Instructions
Place the cod on a plate and sprinkle the breadcrumbs over it.
Heat a non-stick pan to medium-high heat.
Add the fish and sear on either side for 1-2 minutes. The fish is already cooked, so it doesn't need very long. It's just to get some heat through and cook the breadcrumbs.
Put the fish aside. Then add the potatoes, spinach, mushrooms and garlic to the pan. The fat in this dish is low, so if you want to add a little oil for flavor, go for it.
Add salt and pepper and occasionally stir. Again, these ingredients are precooked so you're just looking to add heat and wilt the spinach down.
Plate up together and serve yourself a hearty fish and potato dinner!
For a lower-carb option, reduce the sweet potato and up the mushroom content!
Recent Posts: