Calories
166
Fat
6 g
Carbs
18 g
Protein
10 g
Serves
1
266 g cucumbers raw
70 g cherry tomatoes
7 g reduced-fat feta
28 g of Opa Litehouse Tzatziki Ranch Greek Yogurt Dressing
Sprinkle of sea salt
Share:
Tags: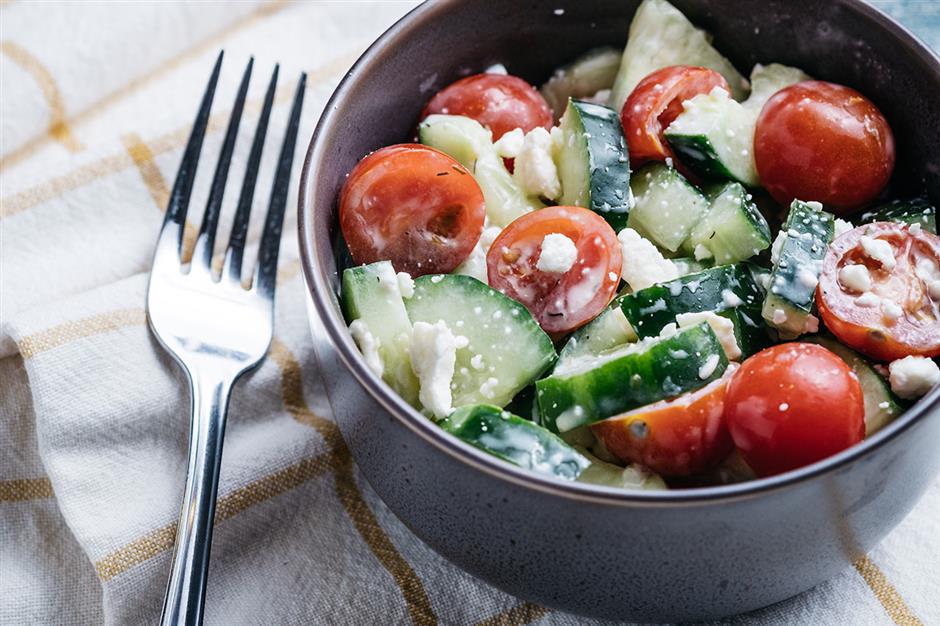 This is a perfect side salad or snack that hits the spot, especially in the summer heat!
Instructions
Chop cucumbers and tomatoes.
Combine chopped veggies and the rest of the ingredients and mix.
Perfect as a side salad or main dish! For more delicious, macro-friendly recipes click here.
Recent Posts: