Calories
53
Fat
1 g
Carbs
8 g
Protein
3 g
Serves
195g Sweet Onion
670g Zucchini
24oz (1/2 cup) Chicken Broth
30mL Fat Free Sour Cream
Salt and Pepper to Taste
Share:
Tags: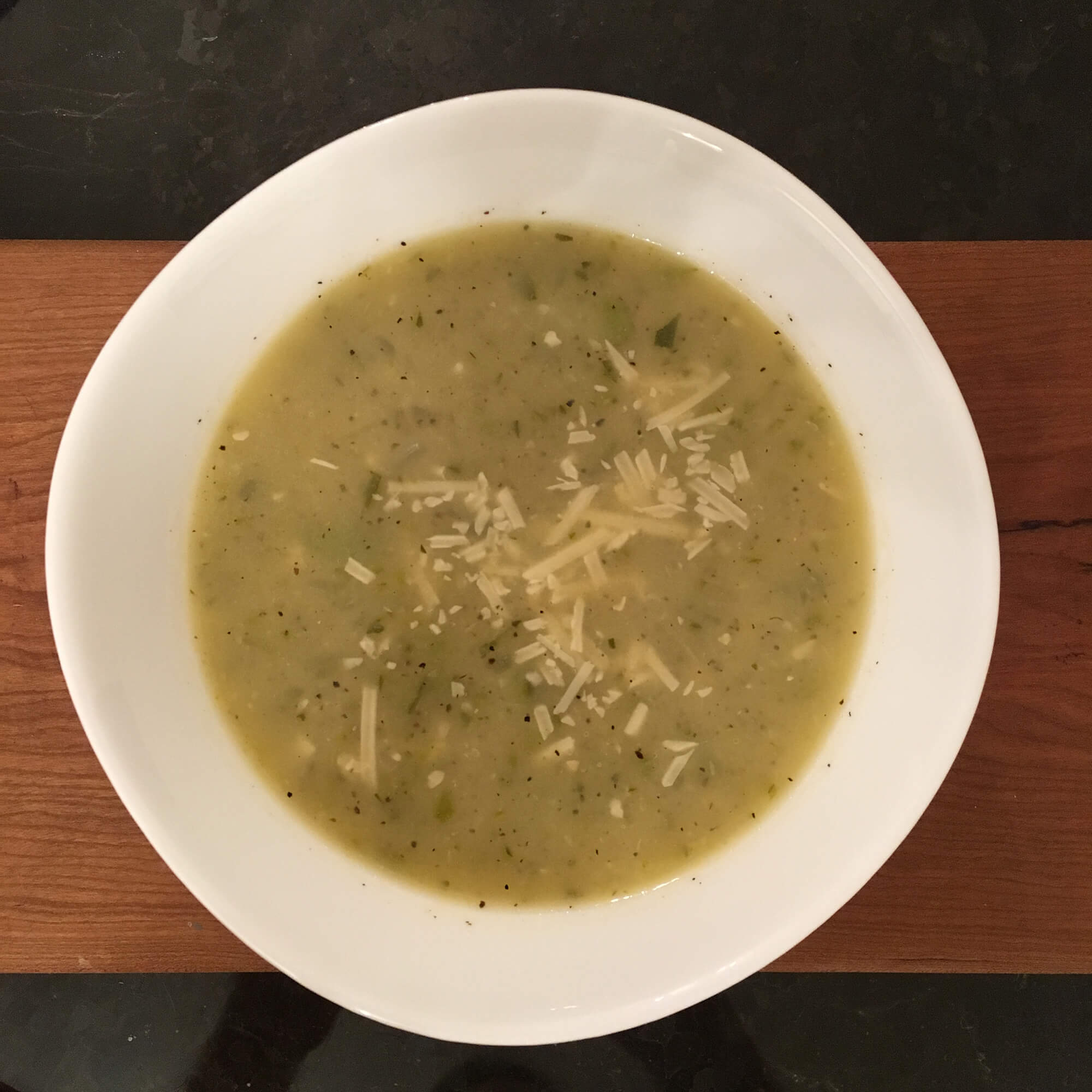 Don't be intimidated by making your own soup from scratch. This 5 ingredient (not including salt and pepper) zucchini recipe is so easy to make, easy on the macros and easy on the taste buds! Makes 6 Servings. Notes: Use more or less broth to adjust soup thickness/texture
Instructions
Chop onion and zucchini into large chunks
Combine chicken broth, onion, garlic, and zucchini in a large pot and bring to a boil
Once boiling, lower heat and bring mixture to a simmer until zucchini is tender – 20 min
Remove from heat and puree with an immersion blender
Add sour cream and puree again until smooth
Serve and enjoy!
Recent Posts: