Calories
479
Fat
15 g
Carbs
50 g
Protein
36 g
Serves
1 (serving size = 235 g)
2 whole eggs
50 g oats, gluten free if desired
125 g 1% cottage cheese
1/2 tsp baking powder
1/2 tsp vanilla
4 g white sugar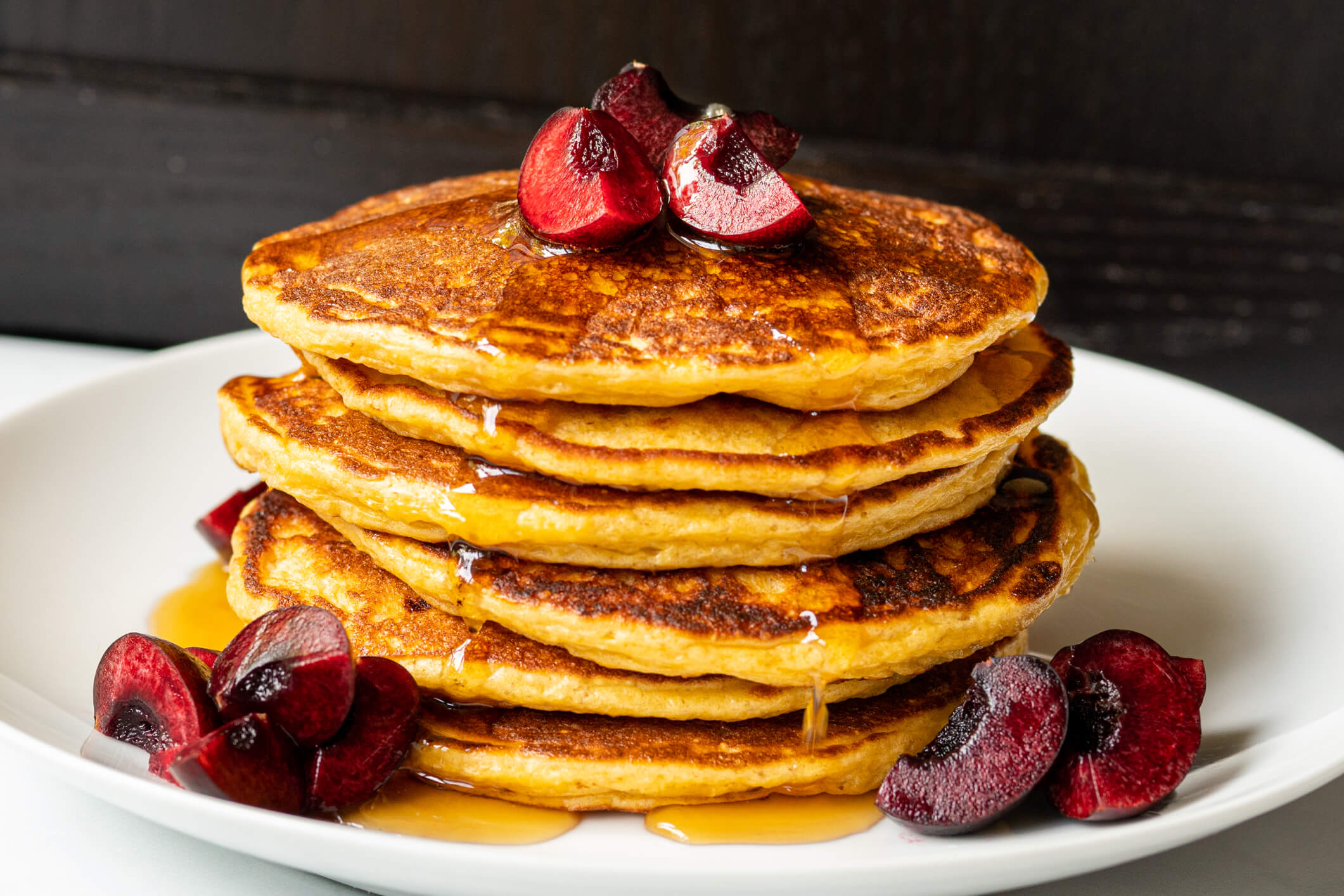 High-protein pancakes made without protein powder? Yes, please. Made with just a handful of ingredients, these pancakes use low-fat cottage cheese to add a punch of protein. But don't worry, they don't taste like cottage cheese and all the curds are blended away, so even if you're not a fan of cottage cheese, these pancakes will still hit the spot.
Note that this recipe makes one generous serving or about six 4-inch pancakes, and that syrup or other toppings are not included in the macro count. 
For best results, use a nonstick frying pan.
Instructions
Combine all the ingredients in a blender or NutriBullet and blitz until smooth. Let the mixture sit for 5 minutes to thicken.
Heat a frying pan over medium heat. When the pan is hot, spray it with cooking spray and ladle or pour the pancakes into the pan in whatever size or shape you like. Let the pancakes cook for 3–5 minutes, or until the edges begin to dry out and a few bubbles come to the surface and pop. Flip the pancakes and let them cook for a minute or so more. Repeat until all the batter is used up.
Serve immediately with your favorite syrup or toppings.
Just a little bit of white sugar will help the pancakes brown, but if you'd like to save yourself 4 grams of carbs, feel free to leave the sugar out.
---
You Might Also Like