Calories
100
Fat
4 g
Carbs
6 g
Protein
10 g
Serves
1
180 g Roughly chopped white cabbage, red cabbage and carrots
OR Pre-packaged, chopped coleslaw OR broccoli slaw vegetables.
100 g 0% Fat Greek yogurt
2 tsp. Mustard
10 g Mayonnaise
A dash of vinegar
Salt and pepper to taste
Share:
Tags: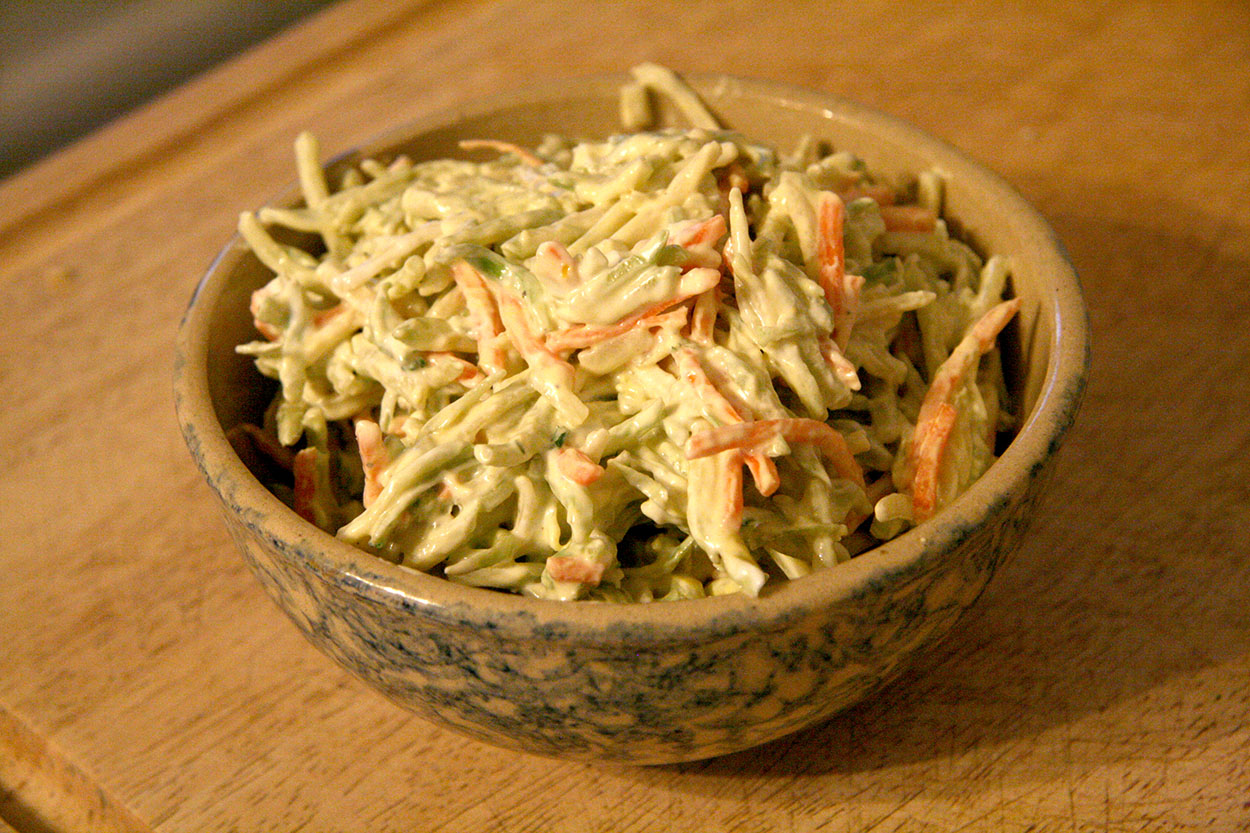 Coleslaw is one of the most delicious ways to turn plain cabbage and shredded carrots into the fresh, moist and creamy side dish of your dreams. The traditional recipe calls for a hefty helping of mayo, which can be an issue for most people's macros. This recipe switches out the cup of mayo for only 10 g and finds a way to keep the flavor and the consistency without the fat content!
You can buy pre-chopped coleslaw mix from the grocery store or make it yourself from scratch. Either way the macros turn out the same! This photo uses Trader Joe's Organic Broccoli-slaw, but the recipe and macros are almost identical for any coleslaw vegetables. For a zesty edge, add shredded apple to the coleslaw!!! Just be sure to add them into the macronutrients.
Take this dish to the next potluck or serve on the side of some lean white meat (paired with a good pork chop is my favorite!)
Instructions
Place all ingredients in a bowl and mix until well combined.
Let coleslaw sit in the fridge for a few hours or overnight to let the vegetables soak up the wet ingredients.
Recent Posts: