Calories
146
Fat
6 g
Carbs
21 g
Protein
2 g
Serves
3 (serving size = 100 g)
1 package of Trader Joe's Cauliflower Gnocchi, still frozen
14 g salted butter
8 g sugar
1/2 tsp cinnamon
Share:
Tags: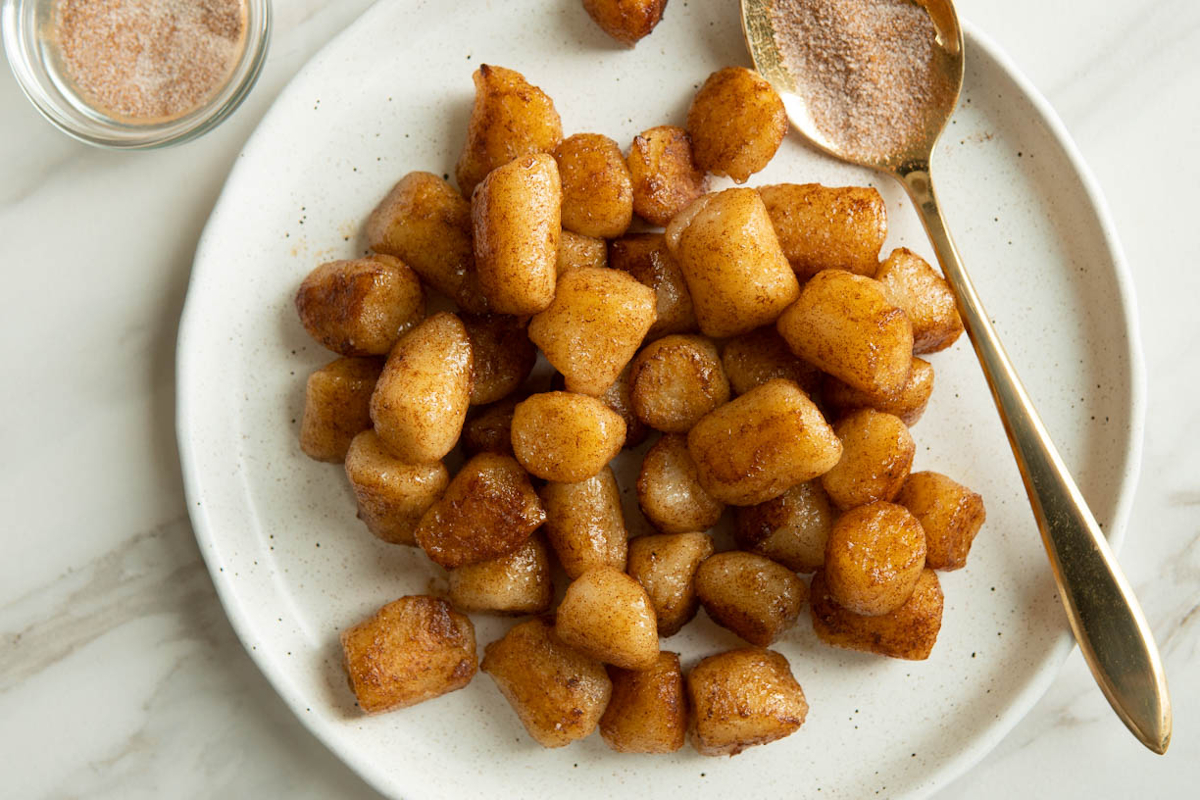 You're going to want to save your macros for this one, because our sweet and chewy cinnamon sugar gnocchi is going to be your new favorite treat.
Made with Trader Joe's frozen cauliflower gnocchi, this dessert (or breakfast, we're not here to judge) comes together in just 10 minutes. And don't worry, this dish doesn't taste like cinnamon-dusted cauliflower. The flavor of the gnocchi is fairly neutral, which means it can adapt to whatever flavor your heart desires.
If you don't have a TJ's in your area, look for regular potato gnocchi in the frozen foods aisle. The method of preparation will be the same, but you will need to adjust your macros.
Instructions
Heat butter in a large skillet over medium heat. When the butter is bubbling, add the frozen gnocchi. Arrange the gnocchi so it's in a single layer, then let it cook undisturbed for about 5 minutes, or until the bottoms are brown and crisp and the gnocchi easily lifts from the pan.
Then, flip the gnocchi and let it sear on the other side, for another 5 minutes. Don't force the gnocchi to flip. If it's sticking to the pan, it's not ready. Let it keep searing and it will "unstick" itself when it's ready to flip.
While the gnocchi is cooking, combine the sugar and cinnamon in a small bowl.
When the gnocchi is ready, transfer it to a bowl and sprinkle the cinnamon-sugar mixture on top. Gently toss the gnocchi until it's well coated, then serve.
Recent Posts: