Calories
56
Fat
0 g
Carbs
14 g
Protein
0 g
Serves
10 (serving size = 80 g)
750 g raw apples, skin on, cut into eighths
1 cup water
2 tsp of cinnamon or 2 cinnamon sticks
1/4 tsp cloves
Share:
Tags: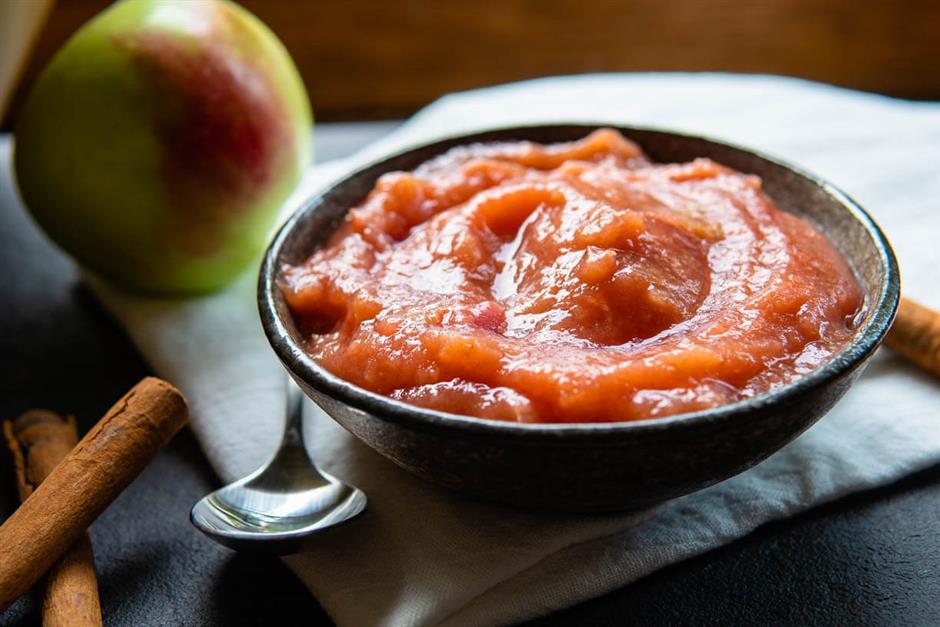 There's nothing cozier than the smell of apples and cinnamon as the weather turns crisp, and our easy, no-sugar-added cinnamon-spiced applesauce will warm you from the inside out. In order to add texture and color as well as maximize fiber (the majority of an apple's fiber is found in the skin), we simmer the apples with their skin intact. If you prefer your applesauce silky smooth, give it a whiz with an immersion blender.
For a more complex flavor that beats any jarred applesauce in the grocery store, use a variety of apples. Try a combination of Honeycrisp, Gala and Granny Smith for sweet yet tangy applesauce.
Instructions
Wash, core and slice apples.
Combine all of the ingredients in a large pot, bring to a boil, then cover and reduce to a simmer. Let the applesauce cook until all the apples break down, about 20 minutes.
Uncover the applesauce for the last 10 minutes of simmering in order to let any excess water evaporate. Adjust spices as desired. Serve warm or cold.
If your apples trend on the tart side, you may want to add a little sweetness. A few drops of liquid stevia will do the trick, without adding additional carbs.
This guide is jam-packed with everything you need to know about nutrition, from tracking macros to meal ideas!
Recent Posts: