Calories
342
Fat
10 g
Carbs
42 g
Protein
21 g
Serves
1
25 g quinoa flakes
½ c milk of choice (The macros were calculated with Silk Almond/Coconut blend)
2 tbsp orange juice
2 tbsp water
1/2 tsp sea salt
14 g cacao or unsweetened cocoa powder
10 g chocolate or vanilla whey protein powder
1 tsp orange zest
6 drops of liquid stevia
20 g 2% greek yogurt
1 tsp maple syrup
7 g chopped pistachios
7 g Lillys Dark Chocolate Chips
Share:
Tags: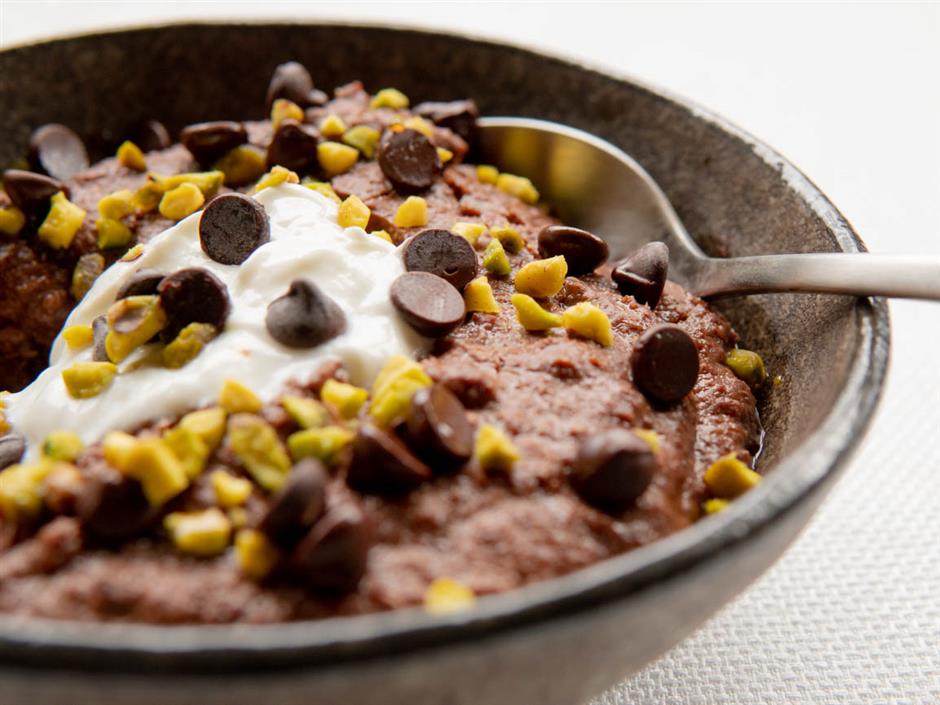 Who says you can't have chocolate for breakfast? Packed with protein and hearty carbohydrates, this decadent chocolate bowl will keep your belly (and your sweet tooth) satisfied for hours. This recipe is also easily customizable to meet your macro needs. You can add a little more protein powder for a protein boost, omit the maple syrup if you're watching carbs, or add flaxseed for a fiber boost.
Instructions
In a small saucepan, combine the quinoa flakes, milk, orange juice, water, protein powder, cacao powder, and salt. Stir to combine and cook the mixture over medium heat, stirring occasionally until the mixture is thick and bubbly about 3-5 minutes.
Remove the mixture from the heat and stir in the orange zest. Transfer to a bowl and top with chocolate chips, yogurt, pistachios and maple syrup.
Don't have quinoa flakes? Try oatmeal instead, but don't forget to adjust your macros!
Discover other ways you can make your favorite meals help you reach your fitness goals and meet your WAG nutrition coach today!
Recent Posts: