Calories
196
Fat
8 g
Carbs
2 g
Protein
29 g
Serves
5
700 g boneless, skinless chicken breast (about 4 breasts)
2 cloves garlic, minced
1 tbsp red wine vinegar
21 g (1 1/2 tbsp) extra virgin olive oil
1 lemon, juiced
1/2 tsp ground cumin
1/2 tsp paprika
1 1/2 tsp dried oregano
52 g 2% fat Greek yogurt
1/2 tsp salt
1/2 tsp pepper
Share:
Tags: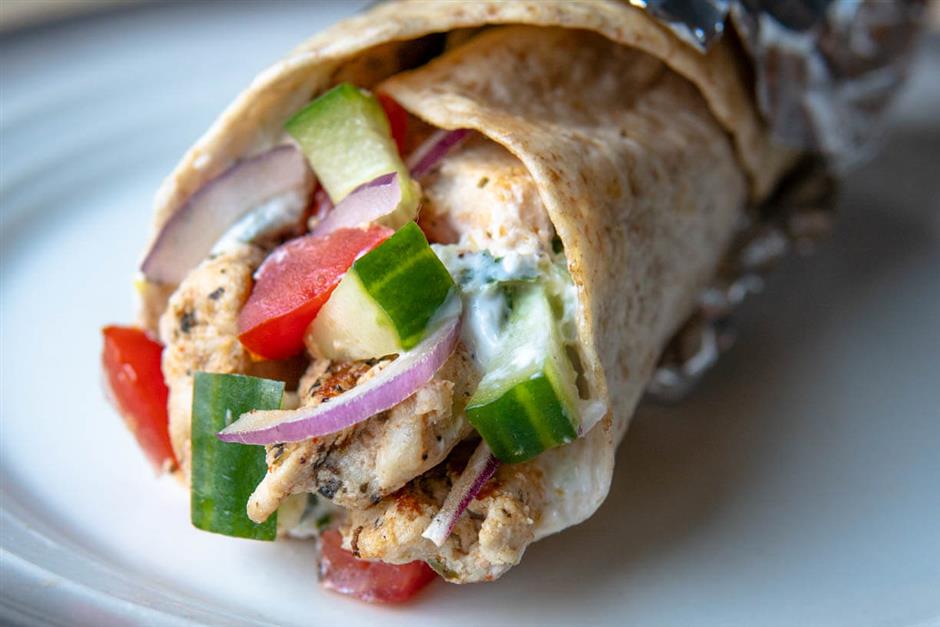 This simple yogurt and spice-marinated chicken is easy to prep and cook in under 10 minutes. Add the cooked chicken to salads and pasta dishes for a quick protein hit, or go full Greek and wrap it in a pita with some homemade tzatziki sauce for a macro-friendly gyro.
Instructions
Thinly slice the chicken breasts into 1/2-inch thick, bite-sized chunks. Set aside.
In a medium bowl, stir all the remaining ingredients together until well combined. Add the chicken and toss to coat. Cover the bowl with plastic wrap and let the chicken marinate up to 24 hours.*
Cook the chicken over medium-high heat in a large nonstick frying pan, occasionally flipping the chicken until it's cooked through, about 5–7 minutes.
Remove cooked chicken from the heat and cook down any remaining sauce until it's thickened. Then, pour the thickened sauce over the cooked chicken.
Now enjoy your chicken gyro any way you'd like!
I prefer to serve the chicken in a pita with tomatoes, cucumber, onion, and tzatziki sauce!
The longer you marinate the chicken, the more flavorful and tender it becomes, but even a 15- to 20-minute marinade makes a huge difference.
Recent Posts: