Calories
201
Fat
5 g
Carbs
23 g
Protein
16 g
Serves
1
425 grams of Romero's Low Carb Tortilla
102 grams of Jone's Canadian Bacon
60 grams of celery
120 grams of liquid egg whites
30 grams of green onions
180 grams of yellow onions
360 grams of cauliflower
224 grams of Swanson Chicken Broth
15 grams of fresh parsley
Rosemary (optional)
Oregano (optional)
Sea salt (optional)
**Macro Hack:* Try Kontos Lavash Flatbread instead of low carb tortillas
Share:
Tags: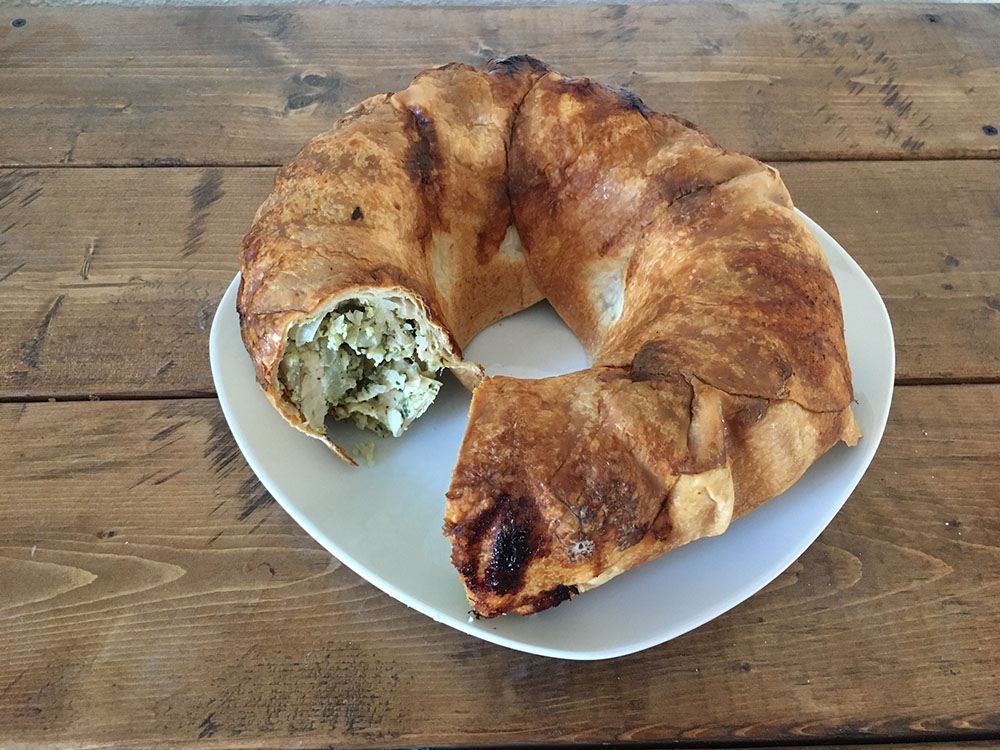 A macro friendly approach to our favorite side dish!
Instructions
Line Bundt cake pan with 4 low carb tortillas.
Add all ingredients into the food processor and blend until all veggies are chopped.
Spoon in the stuffing into the tortilla lined Bundt cake pan.
Bake at 350 for 1 hour or until golden brown and mixture is not watery.
Recent Posts: