Calories
295
Fat
3 g
Carbs
39 g
Protein
28 g
Serves
1
20 grams of Quaker Quick Oats
90 grams of Liquid Egg Whites
25 grams of Krusteaz Buttermilk Pancake Mix
15.5 grams of Gold Standard Whey Cake Batter
61 grams of Libby's Pumpkin Puree
Baking Powder
Cinnamon (optional)
Nutmeg (optional)
Vanilla (optional)
Stevia in the raw (optional)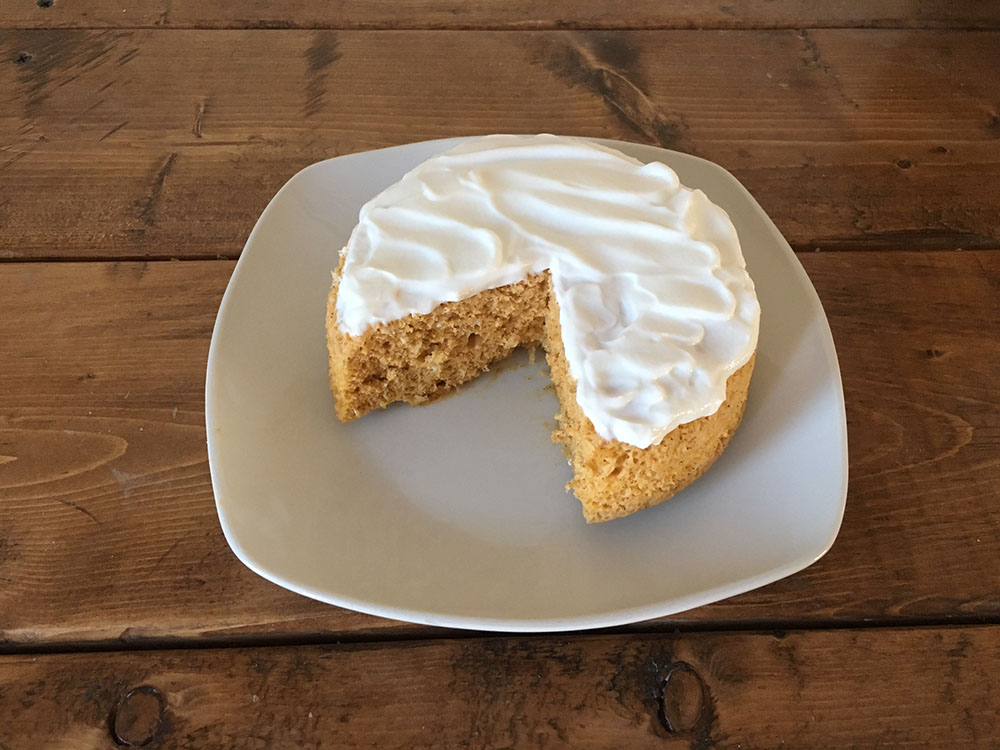 This recipe yields a huge serving size of cake, but it can be tripled to make an entire family-sized cake. Top with Greek yogurt as icing!
Instructions
Combine all ingredients in a bowl and mix.
Place in a medium glass bowl.
Microwave for 2-4 minutes.
Flip upside down on a plate.
Enjoy!
---
You Might Also Like