Calories
176
Fat
4 g
Carbs
24 g
Protein
11 g
Serves
8
40g oats
30g unsweetened cocoa
25g coconut flour
20g splenda/stevia (track the carbs in these!)
100g pumpkin puree
430g canned black beans (strained and rinsed thoroughly)
100g 97% ff cream cheese at room temperature
126g egg whites
2 large whole eggs
20g mini chocolate chips (half for the batter, half for on top)
5g baking powder
5g baking soda
10g vanilla extract
Pinch of salt
Share:
Tags: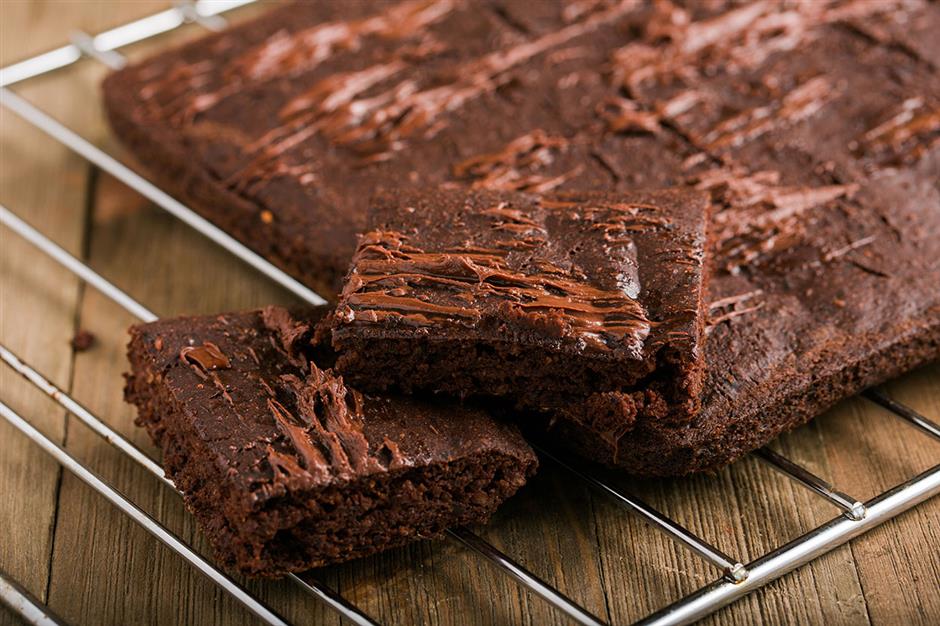 Join Jessica Lucero, Olympic Weightlifter, and her husband Christian Lucero, CrossFit Games Athlete, as they show you how to make indulgent Black Bean Brownies. This is the perfect macro-friendly dessert to share with your loved one (or yourself) on Valentine's Day!
Instructions
Preheat oven to 350 degrees. In a food processor, blend all dry ingredients until the oats are fairly finely ground.
Add in all the wet ingredients except for the chocolate chips, blend until mixture is smooth and beans are fully pureed.
Spray pan with non-stick cooking spray, layer half the brownie mix, sprinkle half the chocolate chips, layer the rest of the mixture. Tap down the pan firmly several times to even out batter.
Bake for 25-35 minutes depending on oven and pan. You want them to still be a bit fudge-y when they come out. Test the brownies by inserting a toothpick in the middle, it's ready when it almost comes out clean.
Remove from oven, immediately sprinkle remainder of chocolate chips on top. Drag a fork across the melted chocolate chips.
Store each brownie wrapped tightly in saran wrap in the refrigerator. They will last up to a week if you can make them last that long! ;)
Adapted from @katieanne100
Recent Posts: