Calories
221
Fat
5 g
Carbs
18 g
Protein
26 g
Serves
Entire Recipe
190g cup egg whites
10g goats cheese
10g spinach
1 one Whole Wheat Wrap
Salsa (optional
Share:
Tags: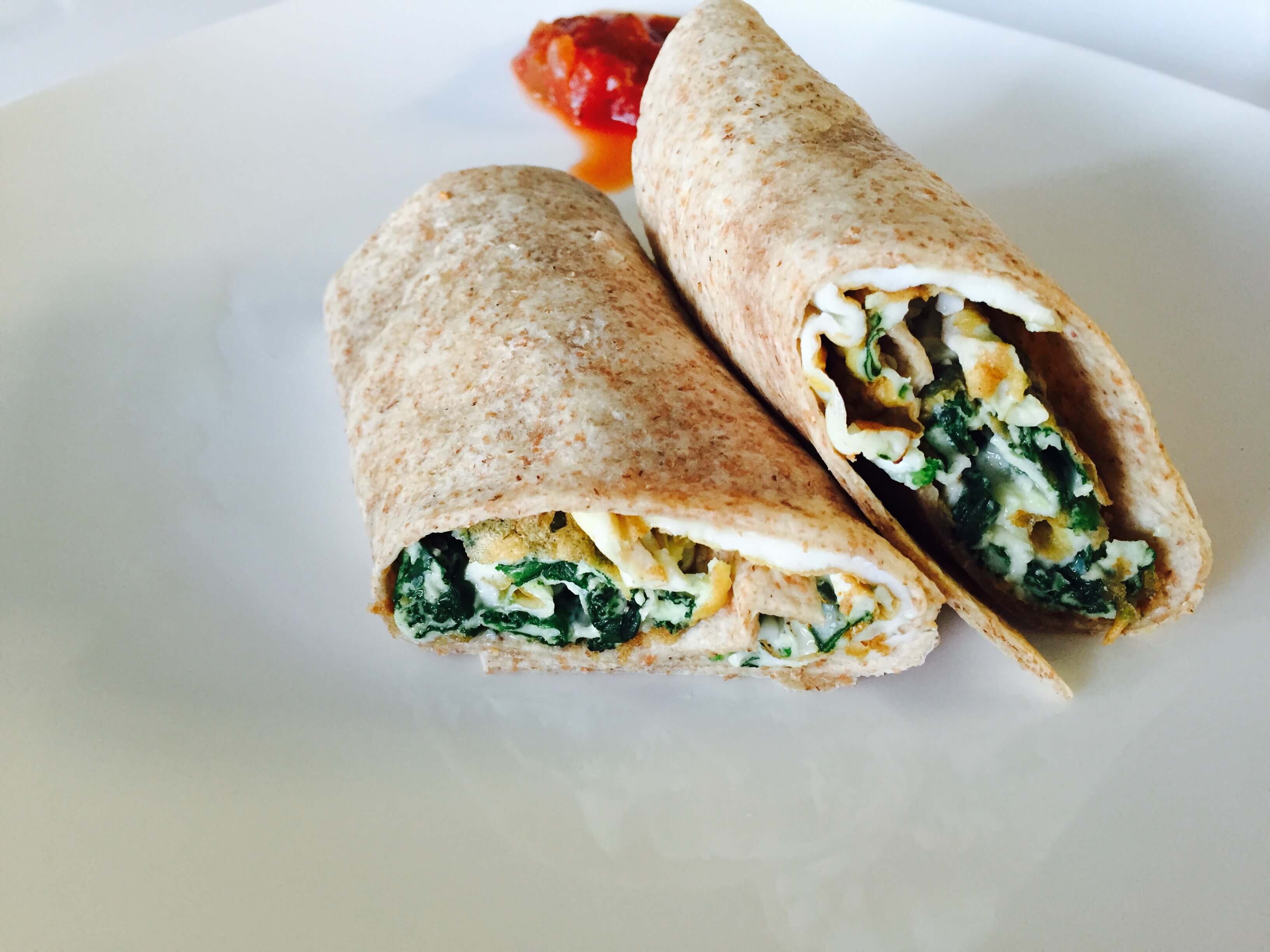 Egg whites are a staple in a flexible dieters life, but they don't need to be boring. We are going to spend the next 30 days bringing you 30 recipes to help make egg whites a little more interesting.
Egg whites are……
Everyday
Everyway
Versatile
Flexible
Fat-Free
Volume
Protein
Accessible
Trackable
Fast
Why did we do this:
When we set off on the journey to improve either our general health, eating habits, performance in the gym, or all of the above, we're often then required to make some changes to the foods we once enjoyed and go in search of options that seek to better support our new way of life by satisfying not only our hunger and macros but also our tastebuds.
Due to the fast-digesting and low volume nature of protein shakes and bars, which can often leave us feeling hungry and unsatisfied, we must go in search of a low fat, high protein option which can easily transform basic ingredients into a magical mountain of voluminous low fat, protein-packed goodness.
Many people associate the plan white characteristic of egg whites with boredom, however over the next 30 days we are going to provide basic recipe ideas for ways in which you can transform these versatile no fat protein-filled beauties into magical creations of delight.
First up, is a simple and delicious low carb high protein wrap that can be eaten on the run or packed in the lunch box for later.
Instructions
Preheat a pan on medium heat.
Add spinach: season with salt and pepper and sautee with a splash of water. You can use oil here if that is your preference.
Add egg white to the pan. Wait until set then flip. Remove from pan and set aside.
In the same pan, warm up wrap for 30 sec each side. Remove, place egg and spinach onto wrap, add goats cheese, roll and enjoy!
Recent Posts: