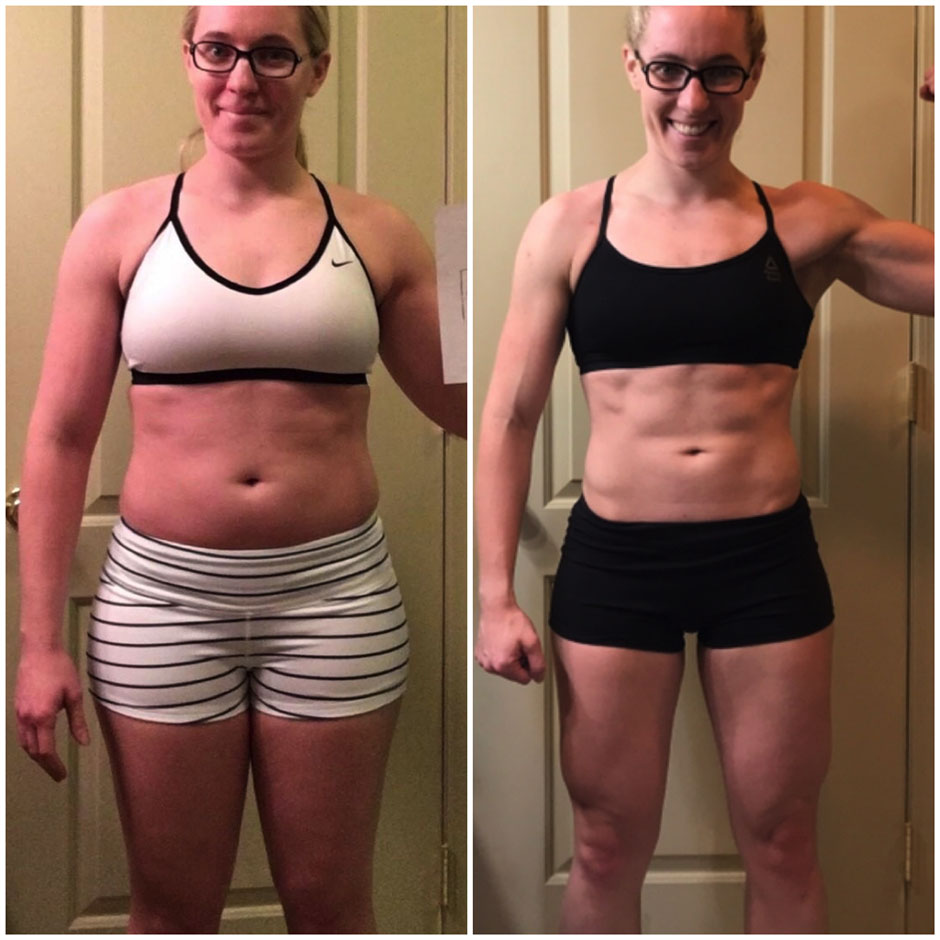 Goal
My goal was to be at or below 69 kg for an Olympic weightlifting meet. I've lost just over 8 kg!
Testimonial
When I started WAG I just needed to lose about 7 pounds to be below the 69 kg weight category for an Olympic weightlifting meet. I had attempted to do this on my own with healthy eating, exercise, etc. I had tried another macro counting program before but didn't find success. I felt it was too restrictive and I was always feeling guilty or like I was failing.
I had read a lot of information on WAG and it seemed like a good fit for me that would also hold me accountable with the weekly check-ins. Within 2 months I had lost 10 pounds...already surpassing my goal. My coach was fantastic every week answering my questions and listening to what concerns I had or struggles I was dealing with. With WAG I learned I had been drastically undereating in protein and overindulging in fats. I was able to find a balance to enjoy some pizza or Chinese food here and there and understand what it does to my weight, energy level, GI system, etc. to still meet my goals.
WAG provided the support and education with food that I needed to feel comfortable and confident in my own skin while also not feeling guilty if I decide to have some ice cream after dinner or if I miss a meal due to a meeting at work. I have the support to know how to plan for travel, eat out at restaurants, and cater my macros for "non-menu" events (weddings, etc.) that I don't stress about it at all. I'm a true lover and supporter of this program, it works and basically gives you a free counselor in the process! My coach is the best there is! I mean how else could I then drop to the 64 kg weight class without any issue and still PR my snatch by 3 kg?! Because it works!
Get Your Coach Today!