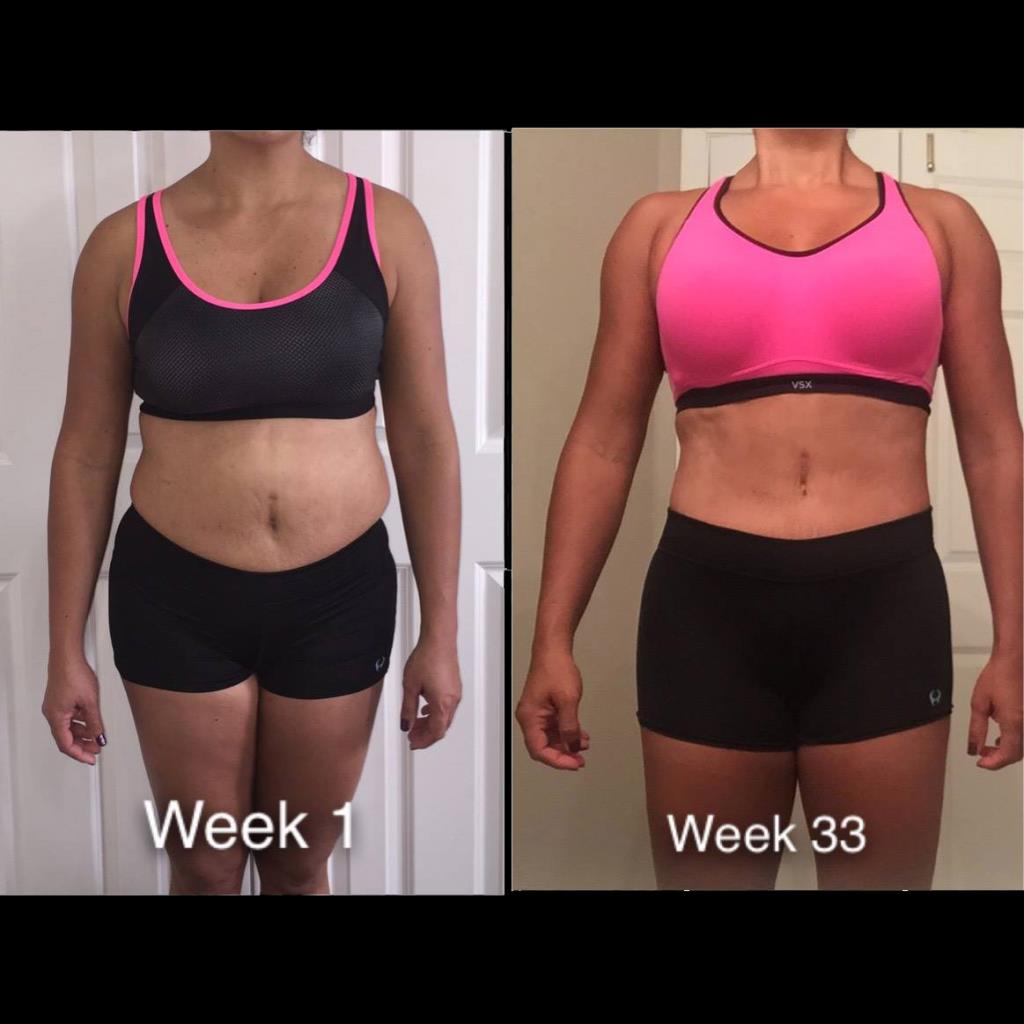 Goal
To be in the best shape of my life before my 40th bday in September
Testimonial
I am a mom with a full time job and plenty of "priorities" that kept me from losing the last 10 pounds that never seem to go away. I decided to join WAG to supplement my work outs, I stuck with WAG throughout New Year's celebration, 3 weeks of vacation in Mexico visiting my family (traditionally we eat carb filled food for breakfast, lunch and dinner), 3 months of below zero weather, summer BBQs, a demanding job, 5:30 am workouts, managing a household with 3 children under 10 years old and a husband. I stuck with macros when it wasn't convenient, when the scaled showed that I gained weight, when I met my numbers and when I didn't… This is one of the most difficult journeys I embarked on but it is one of the most rewarding!!
The process not only changed the way I view food but it also helped me redefined who I am and what I am capable of accomplishing if I put the work that is required. I realized that I have to be intentional about what I feed my body at all times. Once I got in the rhythm it becomes a second nature, I found foods that work with in my macros and fill me up. It is pretty cool that I can eat anything that I want as long as I stay with in my numbers.
Bottom line, it's very evident with this program that achieving goals is a compounding effect of the choices I make day in and day out. I didn't see drastic changes to the scale and body composition for a while but one day consistency paid off and I started to see the changes. I feel and look amazing, I've tried plenty of programs but this works! It's not easy but so worth it!! For me a combination of accountability from my coach, giving me the tools and education I desperately needed and the WAG Facebook group made all the difference in the world. I wish I would've done this a long time ago, my journey is not over but I am celebrating what I've accomplish so far.
Get Your Coach Today!