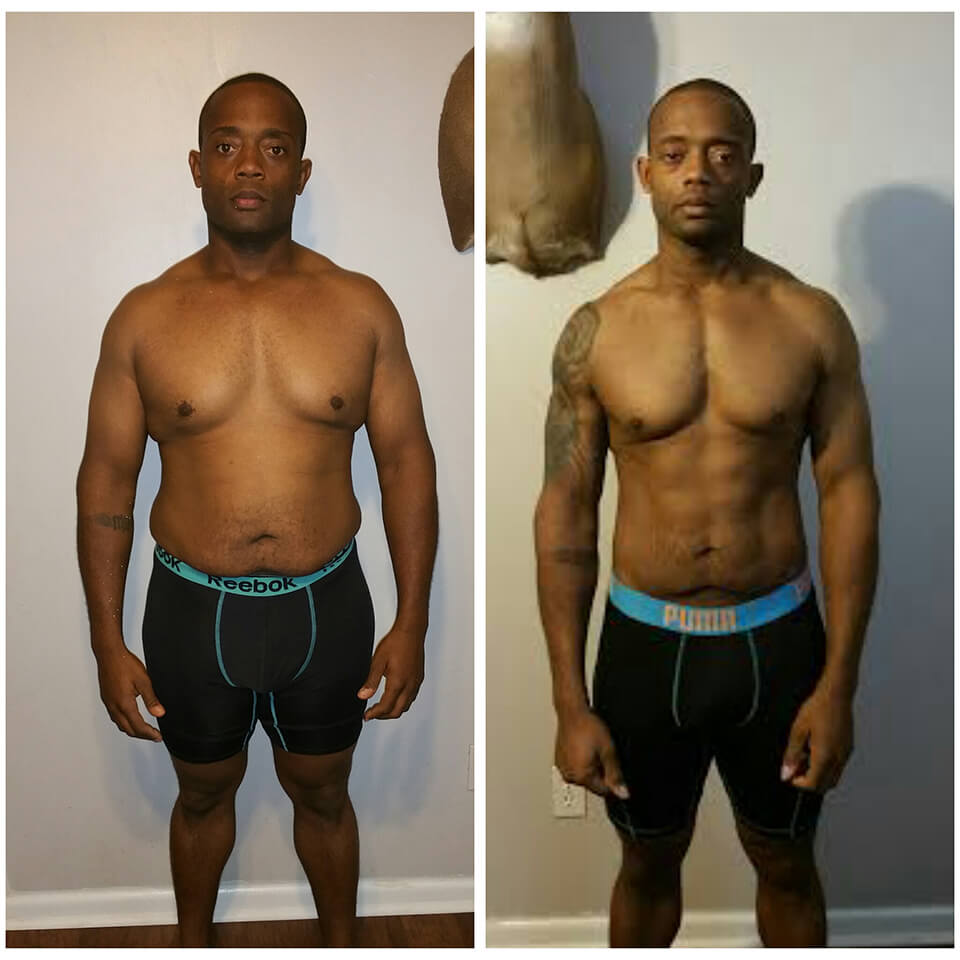 Goal
Want to lose weight and increase strength and performance
Testimonial
My initial Goals with this program were to lose weight and build strength and endurance. As of the beginning of week 18 I have currently lost 28 pounds. and have gained strength and my endurance is better than it has ever been in my life.
To understand why I joined team WAG you must understand the journey that I have been through over the years. Back in 2007 I was a truck driver and was weighing 260 pounds. My health was so bad that I told to go see my doctor due to high blood pressure and other health risks. After this scare I immediately knew I had to do something.
I joined a local gym and began to get on a progressive health regiment. After about a year, I had dropped about 40 pounds and was feeling great. The gym owner came to me and encouraged me to try the a natural bodybuilding competition. With his help I started a new journey in my life. For the next couple of years, I competed in a couple of shows which I finished first in my class in one and top five in the rest.
After a few years of competing I found myself feeling tired and drained from the whole process. The cause was that I was looking for more out of my health situation. So I joined CrossFit Spartanburg to spice things up a notch in 2013. I found myself eating like crap to survive the workouts. I was trying different diets along the way that I never stuck to.
Last year the gym owner and a close friend told me about the Team WAG programing. He explained how it works and how it's not your average diet. How they customize your macros just for you. So I joined.
My Coach, Kelsie Goddard, has been with me through this whole process. Thanks to her encouragement, motivation and advice I am feeling the best that I have ever felt.
I am 100 percent satisfied with this program. It was exactly what I needed for me to live a healthier lifestyle, and I can still enjoy many of the foods that I love. I would recommend this program to anyone who wants to achieve any health goals without the burden of not being able to have and enjoy the foods that you love.
Get Your Coach Today!