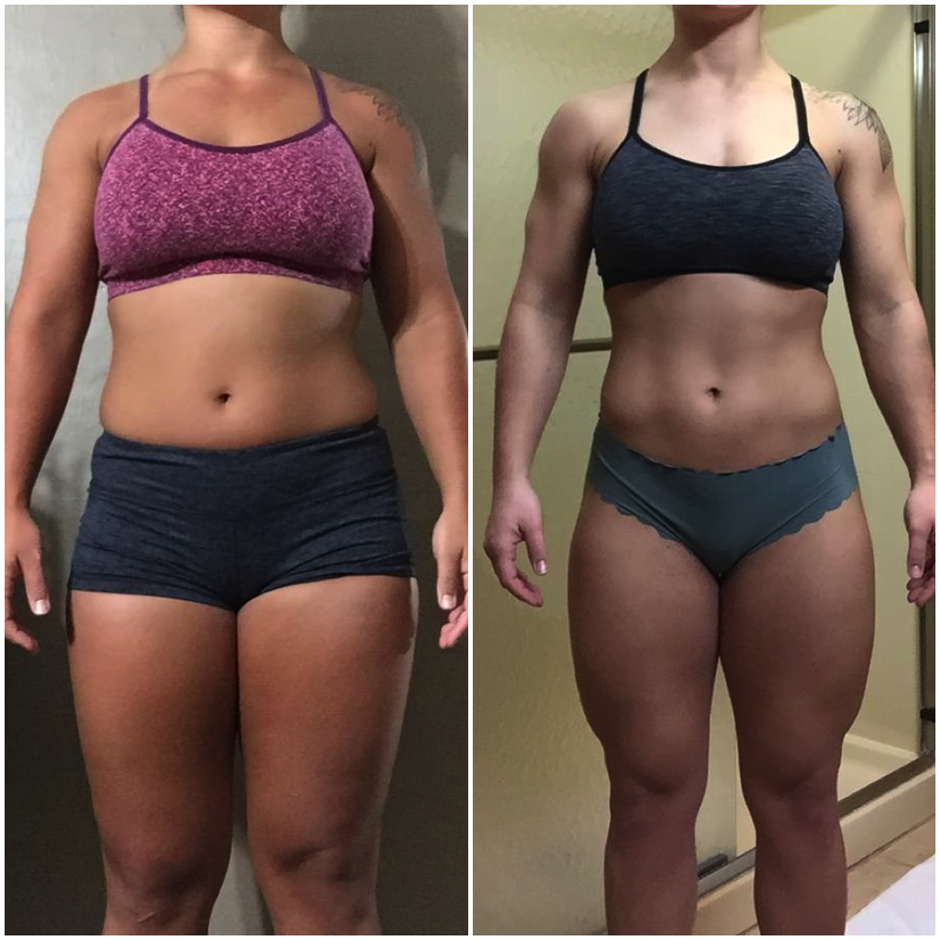 Goal
My initial goal for joining WAG was to reflect the hard work I was putting in with my training, to become more efficient with bodyweight movements, but overall to help me develop a much healthier mentality with food.
Testimonial
OMG. I could go on, and on about WAG. I initially signed up for WAG and figured oh, I'll do this for a few months and figure out what macros work for me and then I will quit. Here I am six months later, and I cannot imagine my life without it. WAG is more than I could have ever imagined it to be, and I owe a lot of my experience to my amazing Coach Alexa Mina. She is an outlet I can confide in because a majority of the people I surround myself with do NOT live like I do, including my own husband.I can come to her with ANYTHING. I can't say that this journey has been perfect or easy for me because it hasn't been. But I get to work through those issues with my amazing Coach, and actually look forward to kicking the next day, week, or even months ASS! WAG really is so much more than a nutrition program and it has helped me see what I am an athlete, I am stronger than what I think I am, not only physically but MENTALLY. I come from a past of terrible binging/purging episodes that I would have way too often, more often than I would like to admit. Also, a bodybuilding past where I was told exactly what to eat and how I needed to look. I used to HATE my body, PUNISH my body, and even hate myself so much I would ask my husband to cover the mirrors because I couldn't stand looking at myself. I have NOT had any of those feelings while being with WAG, and for that, I cannot THANK YOU ENOUGH for creating such an empowering program. WAG has truly changed my life and dug me out of a terrible place that I know I will never see again.
Get Your Coach Today!