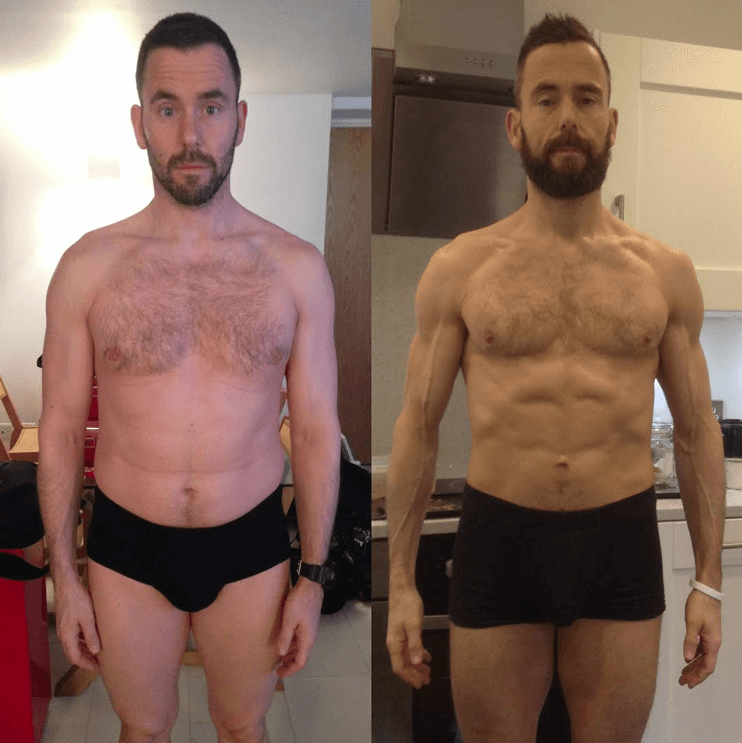 Goal
Body Fat loss followed by lean muscle gain
Testimonial
I have to be careful not to be overly gushing or longwinded on this as no-one EVER reads the super long testimonials! But I cannot understate how much Team WAG has changed my life and attitude.
I've been a professional wrestler for 21 years and a Fitness Professional for the last 9. I've had a decent handle on fitness but like so many others my weight and body fat levels cycled from good in a certain light to not good under any light. I was aware that with my position I should set an example and even though my training was dialed in I would always go too far on cheat day.
A shoulder injury really left me at my lowest and not even being able to train the weight really started going on. Then I saw Team WAG on Instagram and was amazed by the transformations. I decided to trust in the process and signed up, even with the cynicism eating away at me.
My initial fears were dealt with, my coach has been incredibly helpful and inspirational. The diet is much higher than carbs than I was used to but I stuck with it and I honestly cannot say I've regretted a single day since starting. You are given macro targets to hit but you can hit them in your own way. The weekly check ins make you accountable for your progress and the weekly photographs, although weird at first, really allow you to see you progress.
My shoulder is now fully healed and I honestly feel in the best shape of my life. I no longer see food as a crutch or a naughty treat. I can have ANY food I want but I just choose not to have all of it. This is honestly the perfect eating plan and each day when I log perfect macros I know it's another step forward in improving my body and mind.
A special shout out to the Team WAG Facebook page too. It's a great mix of personalities where successes and failures are met with positivity and understanding. Whether it's someone hitting a PR or just sharing that their day hasn't been the best and want a little rant we all help each other on.
Thanks to all of TeamWAG for making this happen and I'm looking forward to continuing the journey and loving the grind!!
Get Your Coach Today!