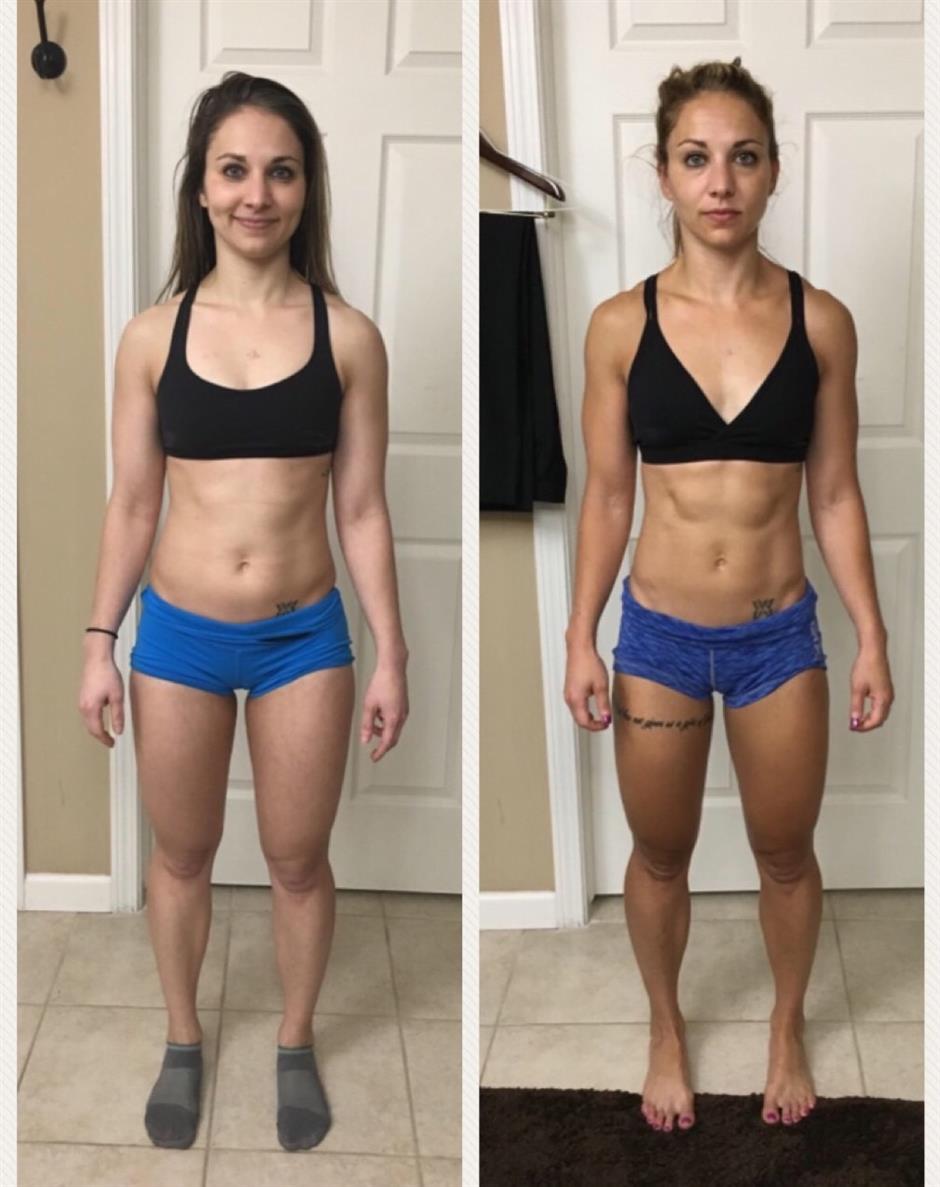 Goal
My goal was to lean out, build muscle and become more healthy overall, which included learning how to manage my work stress. I also wanted to become a more competitive athlete.
I have lost 1 pound. My goal was to lose body fat and increase my lean muscle mass, regardless of what the scale showed. I knew I was at a good weight for my body type when I started, but my body fat percentage was high.
Testimonial
I didn't want this program to work, because I thought tracking my food would be too frustrating and time consuming. I tried WAG, because I was at the lowest point in my life. I was beyond burned out from "tax season", working 12-hour days and a 2 hour daily commute. I had no appetite during the day and would come home starving. I drank wine every night to help me sleep, but I would be wide awake all night and exhausted during the day. I was literally watching my health get worse every day. My blood sugar would randomly plummet throughout the day, my jaw locked up occasionally and I couldn't chew, I had horrible heartburn and a torn disc in my lower back.
I finally decided to try WAG after seeing the amazing results my boyfriend had on the program. I've tried many different eating plans, but NOTHING compares WAG. The client website for check-ins was the first thing that impressed me. It is so well-planned, and it allows me to go back and compare my current pictures to any week I want, which has been one of the biggest motivators for me. I was seeing results after only 1 week, both in my physique and my performance in the gym! I was totally new to tracking and counting my food, and my coach, Amy, couldn't have been a better resource. She helped me work on things I struggled with (like sleeping through the night without waking up hungry) and gave me tips on how to plan my life around my goals instead of the other way around. She always sends positive and uplifting quotes or will send book recommendations, because she believes that what we put into our minds is just as important as what we eat.
I've learned so much these past 6 months and have been inspired to take back control of my life. I got my CrossFit Level 1 certificate this summer and am taking a nutrition certification course this Fall. Both my mental and physical health are the best they've ever been. This program has been nothing short of life-changing. It hasn't always been easy, but it has been worth it!
Get Your Coach Today!